Per word basis - Depending on the number of words, this rate is calculated.
Project-based - Depending on the research required and the duration of the project, this cost is calculated.
Monthly retainer - Here a flat fee for the month is charged.
How much do content writers charge?
Based on our experience and many associations with freelancers throughout the world, we have created an average chart for content writing prices (hourly) that freelancers charge.

The values are hourly-based (in USD)
Some writers also charge based on the number of words to complete the assignment. But there are more favorable options than that for obvious reasons. You would never know how much time it took to complete it. The average per-word charge varies from 2 INR - 6 INR in India.
Depending on the experience these charges vary -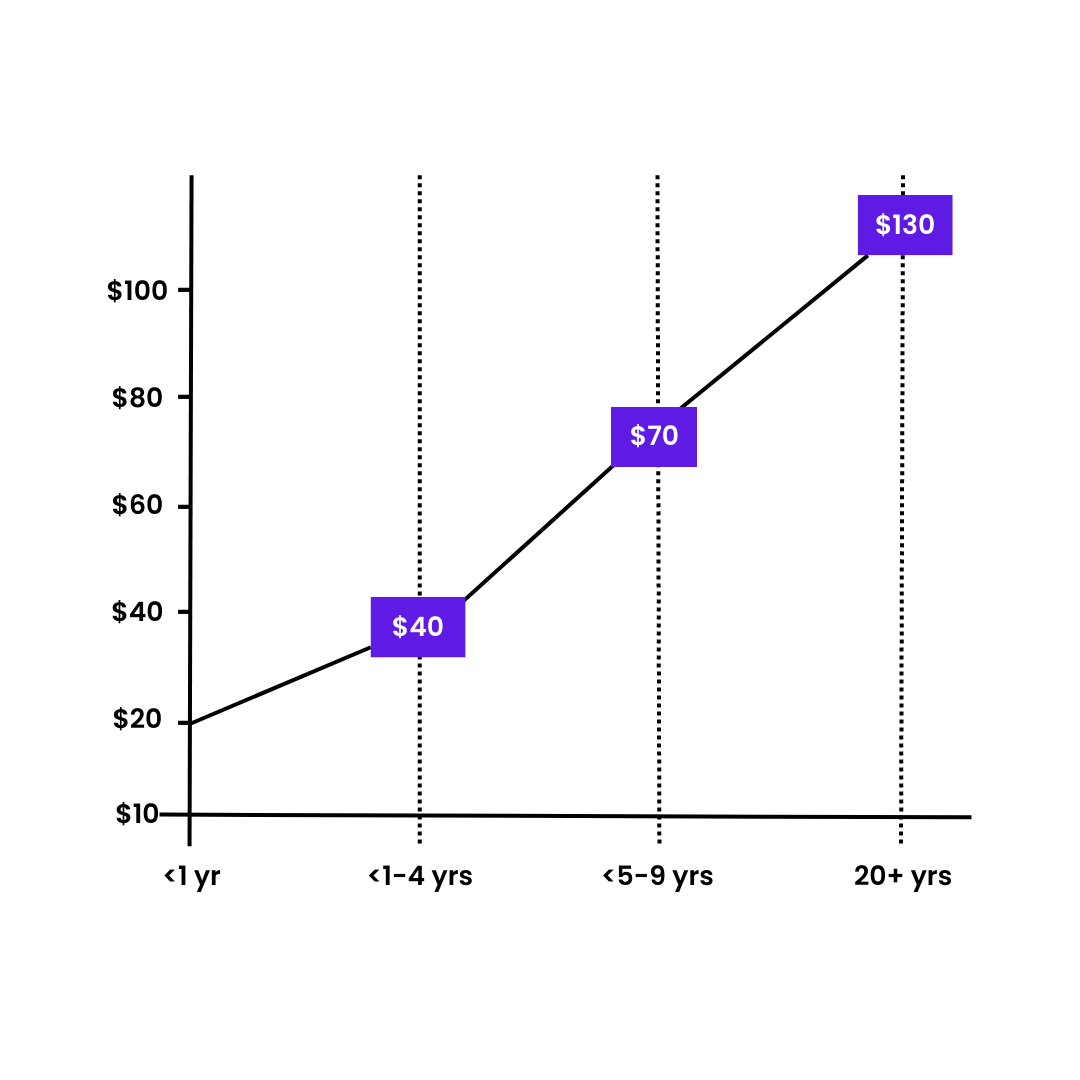 Factors that determine the price:
Research Level If you want a rigorously researched article that can attract more backlinks, position them as credible sources of information, and boost their authority in the industry, the price will be surplus.
Additional Services Whether you need extra work like keyword research, competitor analysis, creating blog images, etc.
Revisions How many revisions do you estimate you will need, don't hesitate to have that clarity.
The price will completely depend on the project you are working on, its specifications, and the industries.
Why hire freelance content writers from Refrens?
Verified and handpicked profile

Expertise in niche

Wide Experience

100% original content

Variety of Content Writers

Multi-specialty

Returning Customers

Fast Delivery
Hire Professional Freelance Content Writers Today
A great copy is what you need to communicate the right thing. It can be ad copy, a social media post, a blog, an article, or more simply the content for your website. Content should be able to communicate what you intend to communicate.
Simply post your content writing requirement on the form above and we will be happy to line up the best content writers for you for the brief you gave us, right away.
Hire the best freelance content writers with verified profiles and highly talented. Refrens provides all types of content writers that are highly skilled and experts in their niche. Hiring a freelance content writer is much more affordable than hiring a full-time employee. On Refrens hiring a content writing freelancer is safe and reliable because we release the amount once you are 100% satisfied with the work.
Hire the content writer you like and get your work done.
All this matchmaking service is free for you — NO HIDDEN CHARGES.