Refrens
Free Online Invoice Generator
Easy To Use GST and Non GST Invoice For Free
Collect Payments Online at Low cost
Manage and Auto-Follow Up
Made For Freelancers and Agencies.
Create Invoice For Free
65 businesses started using Refrens Last Week.
How it works?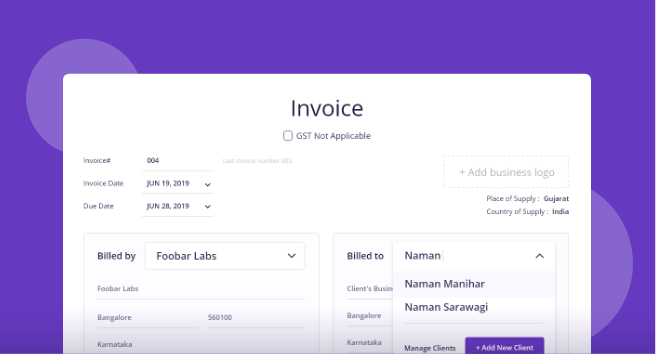 Create Invoice
Create Invoice Online, with or without GST rules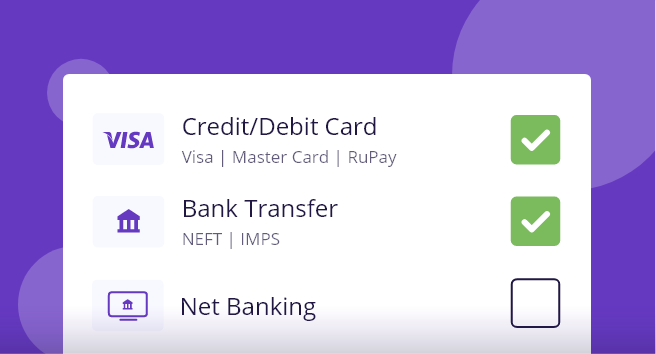 Enable Payment Options
Enable credit/debit card, wallets, etc. for collecting payment. (Optional)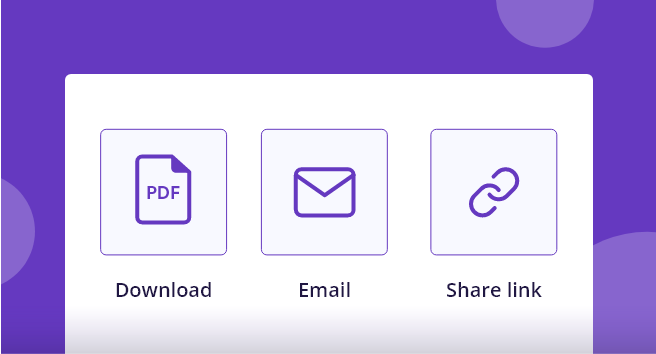 Share Invoice
Send Invoice over email, download as PDF and send automatic reminders.
Pricing
Invoice creation on Refrens is FREE!
- You only pay small fee if you wish to receive payments online.
- NEFT, IMPS, RTGS - FREE
- Debit Card or UPI - 1.2%
- Credit Card or Payment Gateway Netbanking - 1.9%
*GST as applicable will be additional.
Features
Easy GST Invoices

Create GST compliant invoices easily. For Free.

Add Payment Gateway

Give your customers an option to pay by credit or debit card. Results in faster collection of payment.

Auto Reminders

Setup auto follow up rules. Never be shy of prompting your customers to pay on time.

Keep a Record

Easily view past invoices for due dates follow up

Insightful Reports

A clear view of your business growth in terms of real revenue. Better measurement lead to better optimization.

Easy access anywhere

Easy to use dashboard for mobile and desktop. Get email alerts in real time.
Testimonials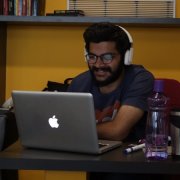 It's simple to use for repeat invoices. Easy to collect online payment.