Self-employment is not for everyone, but it is the ultimate freedom for those of us who have chosen it. It's nice to do what you want when you want, and for whom you want, but it also means that you'll be the only one held accountable if something goes wrong.
Having said that, there are undoubtedly a few pointers and advice that can help the newly self-employed (and occasionally even veterans) get accustomed to their new way of life.
Take a look at these self-employment success tips if you're committed to making your small business a success story.
What It Means To Be Self-Employed In The Gig Economy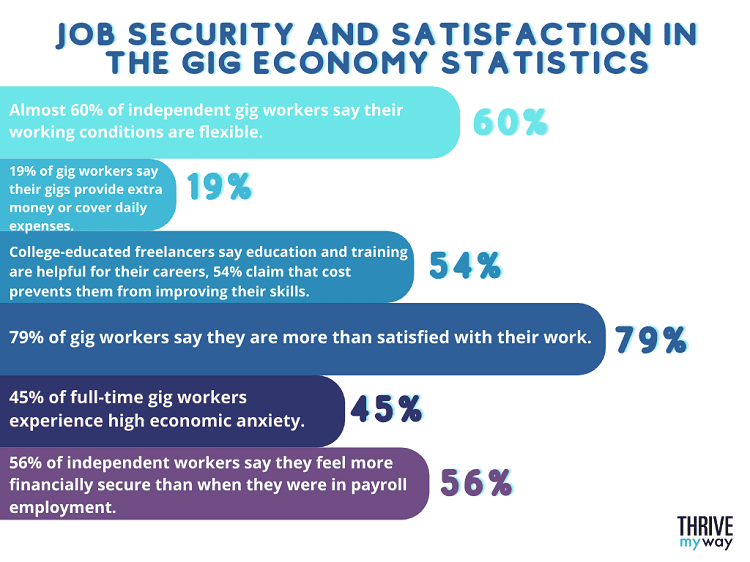 Freelancing means working as an independent contractor who gets paid on a retainer or per-project basis. The traditional image is of a busy professional lunching with prospective clients and juggling projects as piles of cash pour into their bank accounts. Perhaps you picture photographers and freelance writers chasing deadlines or attorneys and architects who've left the corporate world to strike out independently.
These days, solo entrepreneurs come in many varieties and serve every industry. Once handled by an in-house team, many jobs are increasingly outsourced to independent contractors.
Freelancers are suitable for businesses because there's less overhead to pay. Who needs infrastructure and extra office space to house the IT and accounting departments when you can outsource those duties instead? You don't need to keep delivery drivers on the payroll when Grub Hub and Uber Eats exist.
However, freelancing is great for people with skills and ideas who've felt stuck in a dead-end job. Younger professionals are taking this route because they're no longer interested in working for the same company until they retire. They crave flexibility, balance, and career development.
Ultimately, that's what freelancing is all about.
Check out the ultimate guide to start your career as a freelancer.
The Ups And Downs Of Freelancing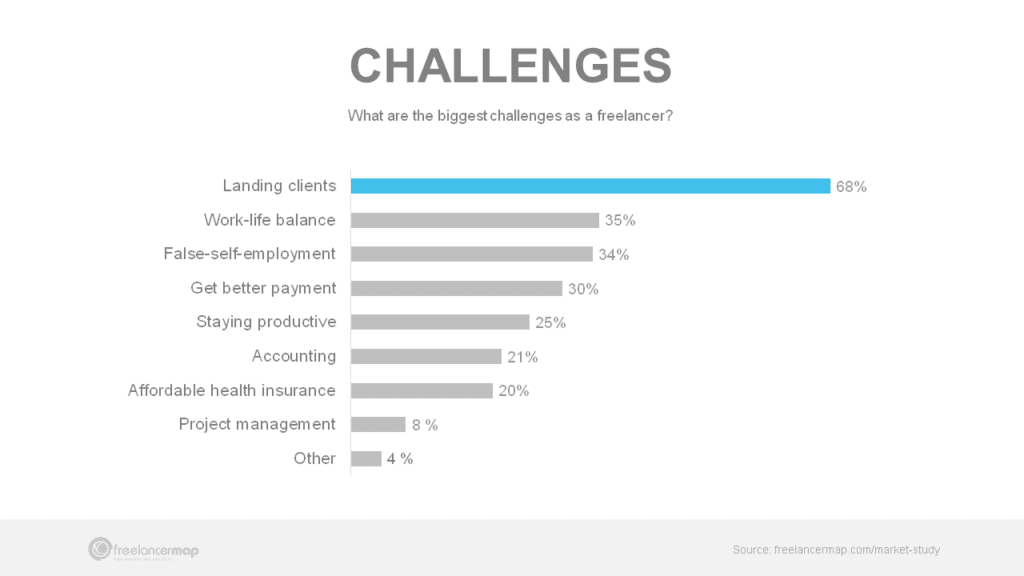 I've been working as an independent contractor for more than 25 years. Before I started freelancing, I had a certain image of what it would be like to be my boss.
I knew it wouldn't be all drinks on the beach of my private island. I knew I'd work longer hours than when I worked for a company.
But, I was surprised that the money averaged much less per hour than when I had a steady paycheck. I sure didn't expect that panicked feeling I'd get when I knew a project was ending and I had nothing lined up for after.
I learned to appreciate the things that went with having a company and infrastructure at my back when it wasn't there anymore.
For example, most employers provide the tools you need for productivity. I faced the dilemma of buying versus leasing professional-quality office equipment, getting additional phone lines, and finding clients. We take for granted that someone will order paper, toner, or any of the hundred other little things stacked in the supply closet when someone else is in charge.
When you're a freelancer, it's all on you: marketing, client management, buying supplies, all of it. There's also a stable, dependable income when working for a paycheck. Many freelancers have faced the prospect of no clients on the horizon and a pile of bills on the kitchen table.
But, freelancing offers many advantages and opportunities as long as you go into it with your mind and eyes wide open. You can set your workload and choose the projects that are meaningful to you.
There are no office politics to navigate, either. You'll also find a personal fulfillment that's hard to achieve when working for someone else.
In short, you have more control over your time and your future.
Whether by necessity or destiny, freelancing is becoming the new normal. But striking out on your own is a big move with many risks associated with clients. The rewards are enormous as long as you focus and have a plan.
Unfortunately, some of us are juggling so many gigs and side hustles that we don't know which way is up at times. Here's our first tip from Freelancing 101: treat your side hustle like a business rather than a temporary situation, even when it is.
Read on to learn five more.
5 Freelancing Tips To Grow And Protect Your Business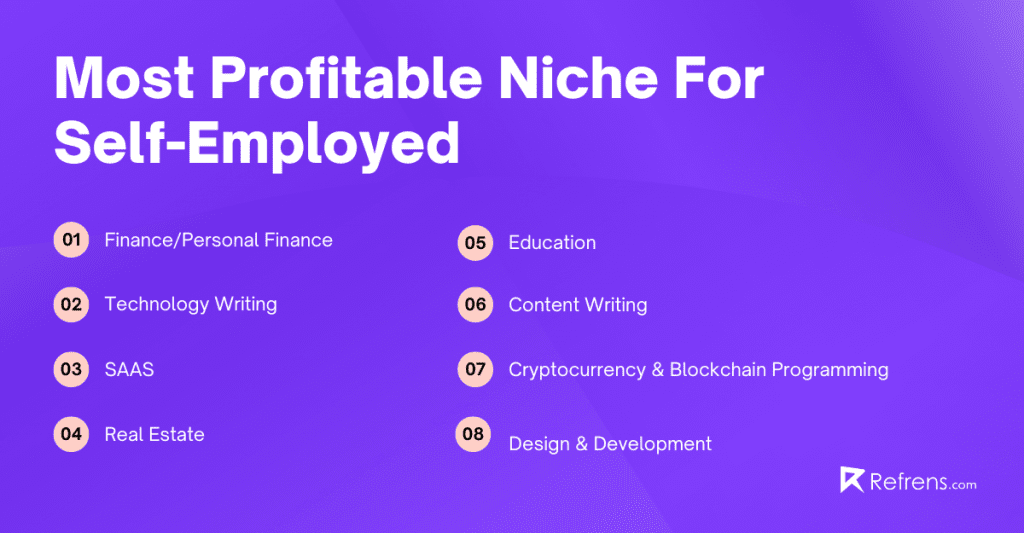 1. Understand Your Motivation
Why did you decide to become a freelancer? Is it because you're unhappy at work? Do you think you'll become wealthy with hardly any effort and with no one standing in your way?
Your motivations for going solo are the first indicators of your future success. A bad attitude, arrogance, or anger at your boss is not sustainable or inspiring to your future customers.
Check out why you should choose freelancing as your career.
But, if you're passionate about your career, take pride in your work, and you're not afraid to get your hands dirty, your hard work will pay off.
It's also important to be realistic. There will be times when your prospects are uncertain, and your confidence is down. Planning for downturns, updating your skills, and keeping your eye on the big picture will help you through tough times and make your successes much sweeter.
2. Be Prepared to Take on Many Roles
Remember the good old days when you had a secretary, an accounting department, and sales associates? When you're a freelancer, all of those jobs are yours. Unless you have the budget to hire someone to build your website and handle the social media outreach, that's also on you.
The prospect of constructing your emails, answering phones, and keeping the books in order is fine if your past work history or talents lie in a traditional office environment. However, creatives, artisans, and service workers are often unprepared or unwilling to take on additional roles.
Check out the 10 strategic roles of a freelancer.
Your boss used to set rates for clients, or your pay was determined when you applied for the job. Independent contractors must conduct market research to set a fair market rate and understand precisely what to include in a contract or service level agreement. For example, I learned the hard way the importance of placing limits on revisions and specifying what is included in my price.
Before you start your freelance career, determine what you can realistically DIY, what can wait, and what you need to outsource.
3. Stay Organized and Let Technology do the Heavy Lifting
You need to stay organized when you're handling most of the daily business duties yourself and providing a product or service. That's where the right technology can help.
For example, you may not need an accounting team, but an integrated bookkeeping platform will help track your income and expenses, generate reports, and even file your taxes. You can connect it to your business bank account for an effortless, all-inclusive solution that saves time.
Invest in apps that automate email generation, inventory management, and client relationships. Comprehensive client management software can track customer information and help you meet deadlines. They also collect customer data, such as project histories and preferences, that can be used for business planning, forecasting, or tailoring the customer experience.
4. Become Part of a Community
One of the downsides of working as an independent contractor is the isolation. You often have no co-workers to commiserate with or managers to turn to when you're frustrated. As a freelance worker, your problems and triumphs will sometimes be difficult for friends or family members to understand.
These problems are multiplied when you work from home or at a job that keeps you from interacting with others in your industry.
Check out the networking tips for a freelancer.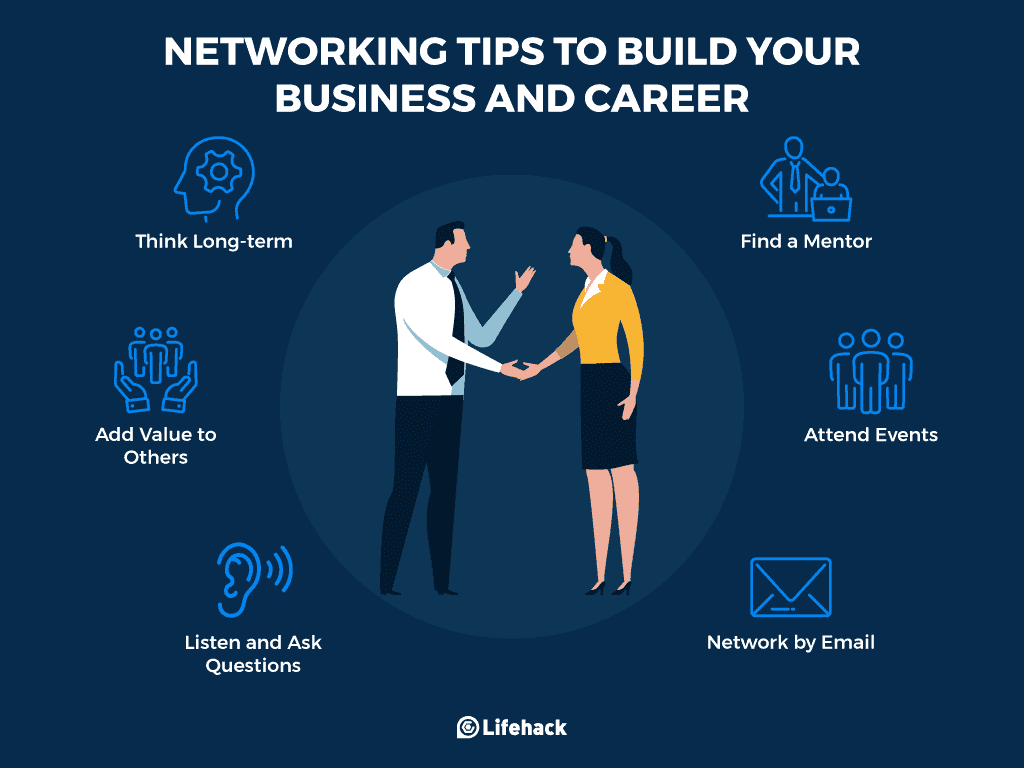 Join online groups and industry forums, get involved in your community, and sign up for trade shows or industry events in the real world and online. Not only will you feel less isolated, but your growing network of industry peers could lead to collaborations and clients to rehire you. You'll also be able to learn about new trends in your industry and keep your skill updated.
5. Attain the Highest Possible Degree of Visibility
You're not going to have a team building your client base and marketing your business, at least not in the beginning. You'll have to do creative advertising, often on a budget. Using a combination of digital and traditional marketing tactics will increase your visibility and ensure that everyone knows you're open for business.
Always keep a few business cards on hand. You never know when someone you meet is in the market for a person with your talents. I've gained new clients while waiting in line, at airports, and talking about my work at social gatherings.
You don't need to be overbearing or turn every occasion into a chance for self-promotion. But, do be visible, friendly, and outgoing. Make connections now that could lead to business in the future.
According to industry insiders and pundits at sites such as likes.io, a strong online presence is a must, even if your business exists mainly in the physical realm. The good news is that social media is a solid form of free advertising that proves industry authority.
Keep in mind that it isn't for advertising, per se. Too many freelancers and corporations use digital platforms as commercials for the greatness of their brand.
Social media is best used for relationship building. You're not selling a product; you're offering a solution and fostering brand loyalty.
Final Thoughts
Working for yourself can be one of the most exhilarating and frightening things you'll experience all at once. Let's face it; the gig economy can be brutal if you don't know what you're doing. But it's so sweet when your business takes off.
By learning the freelancing tips and tricks to hack your career, you can set the little things aside to focus on building business relationships.