Freelancing is for you if you enjoy the freedom, flexibility, and independence that come with being your own boss. In the current gig economy, freelancing is a fantastic career option that is constantly gaining in popularity. Every occupation is gaining success in the field of freelancing, from web developer to writer to designer.
If you're new to freelancing or a seasoned pro, we've put up this guide for you. This list will assist you with the tiny aspects of freelancing that will help you earn a lot of money and succeed in your business.
1. Introduction To Freelancing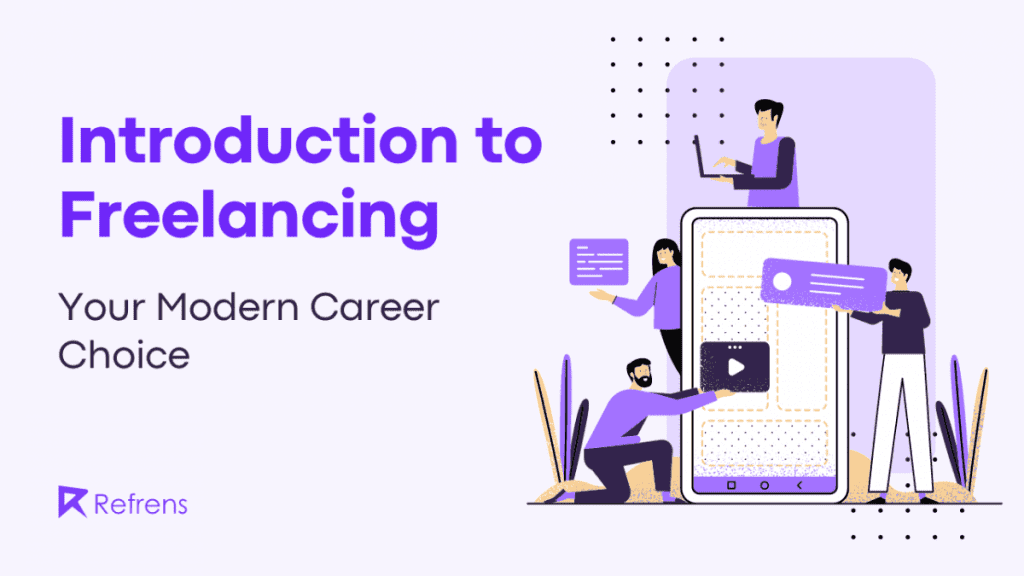 There will be no office politics, no obnoxious boss, and no more 9-to-5 schedule. If that appeals to you, you're not alone: many creatives, from recent graduates to seasoned designers with years of agency experience, fantasize about going it alone. Many freelancers succeed, which is why you'll find them working in almost every aspect of the creative industry.
But how will you start?
In this chapter, we'll go over everything you need to know before going it alone, including the disadvantages, advantages, skills, characteristics of freelancing, and equipment you'll need.
2. Where To Work From As A Freelancer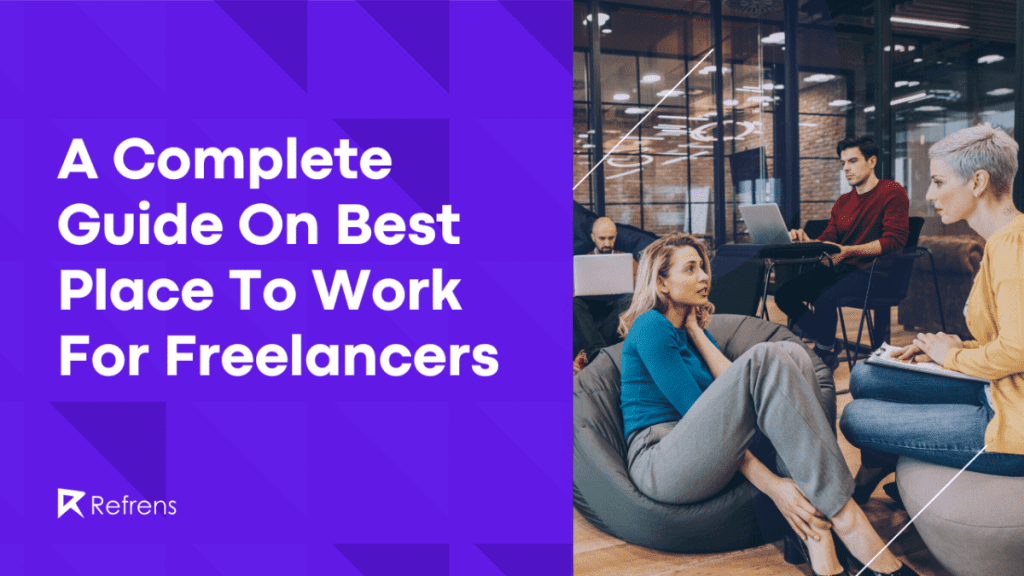 As a freelancer, you have the flexibility to work from wherever you want. If you want to work from your bed in your pajamas, go ahead; if you want to work in a cafe, that's also totally fine.. When you have a lot of work to accomplish, choose the one that will boost your productivity, cost you the least amount of money, generate leads, and possibly collaborate with a possible freelancer.
Let's take a look at some of the best places to work as a freelancer.
3. How To Get Quality Leads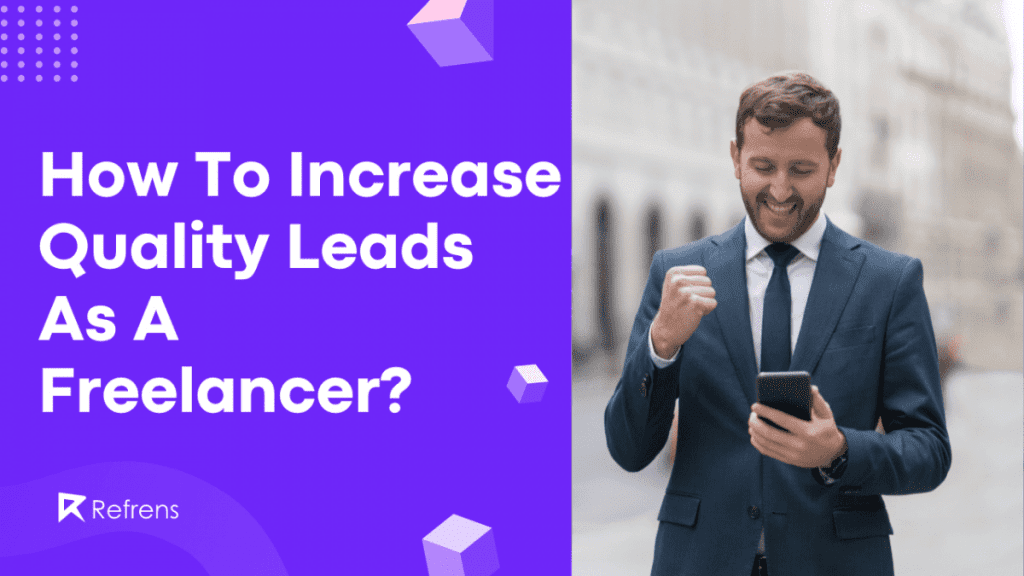 The most difficult difficulty for freelancers is not acquiring new qualified clients.
The majority of freelancers struggle to fill their pipeline with clients that appreciate their work and pay on time. This is especially true during the initial few months of a company's existence.
At some point in their career, every freelancer has experienced a feast and famine cycle. You know how it goes: everything comes at once, there are so many deadlines, and you get buried in work.
But then everything comes to a halt, and you're left with nothing to do. You must discover how to produce new freelance leads to avoid this.
Moreover, generating freelance leads is not that difficult. All you need is a little practice, inspiration, and persistence. You'll learn how to find fresh leads and clients for your freelance business in this post.
4. How To Charge Your Freelance Clients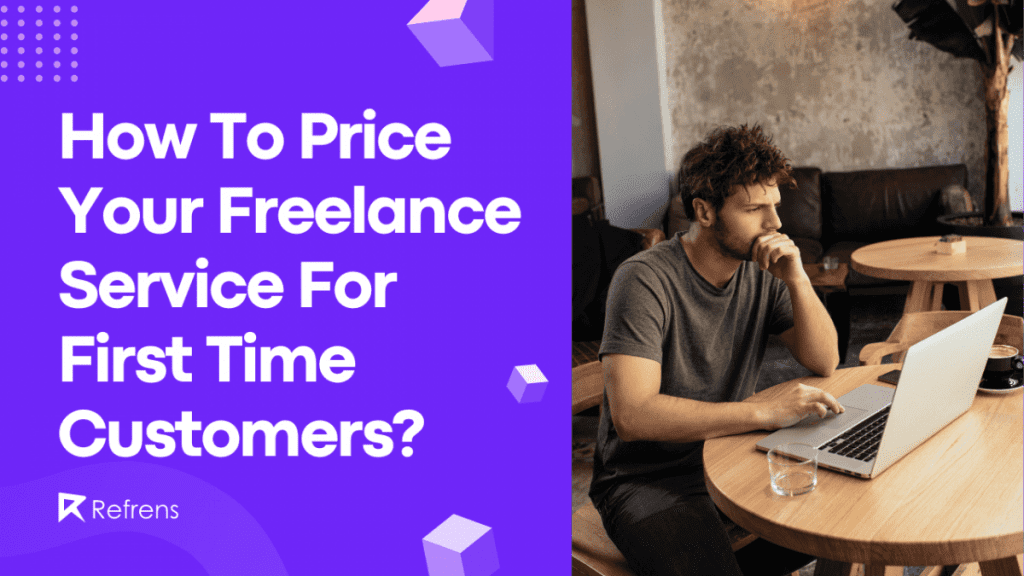 As a freelancer, one of the most crucial tasks is to choose a freelance rate once you've found clients. You don't want to start with a price so high that no one hires you, and you also don't want to start with a price so cheap that no one values your job. In a freelancing career, dynamic pricing is critical. Your pricing will determine if you can make the six-figure income you desire. Choosing the proper pricing for your business will help you flourish and make more in less time. But how do you go about doing it?
In this post, we'll go through the many forms of pricing and which ones you should use to increase your earnings.
How to Charge Your Freelance Clients
5. An Ideal Day For Freelancer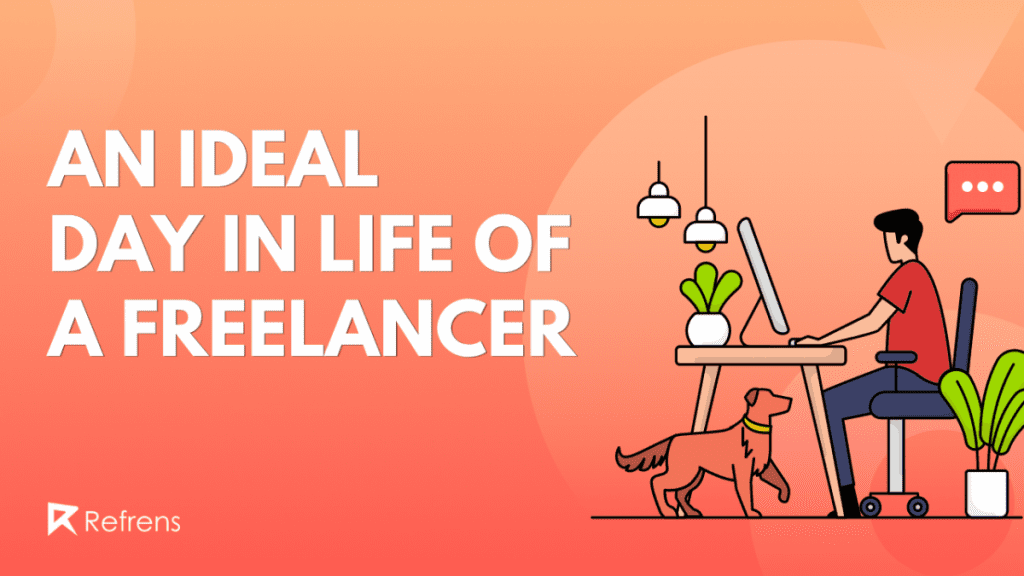 Now that you know how to get started freelancing, you might be wondering how to structure your day to be more productive. Or perhaps you've seen other freelancers' ideal day but aren't sure how to recreate it?
This chapter will assist you in creating your dream day. A perfect day would be one in which you are as productive as possible, with plenty of pauses to avoid burnout and a proper work-life balance. Since you are responsible for everything as a freelancer, you will need a timetable where you can plan out the time for each task.
6. Freelance Proposal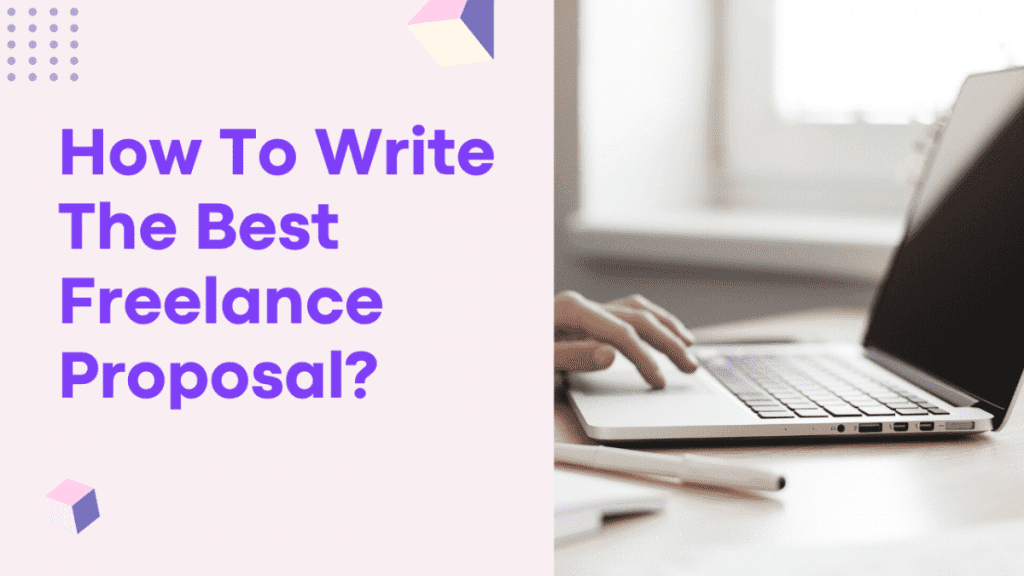 If you want to get freelancing work, you'll need to prepare a compelling proposal that persuades a customer that you have the abilities and experience they seek.
A freelance proposal is relatively simple to write. The tricky part is coming up with one that really gets you the job.
A job posting on freelance marketplaces, for example, may receive 20 or more applications. How do you make yours stand out in the midst of so much competition?
Let's look at some of the best practices to write a proposal.
How to write the best freelance proposal
7. Freelance Contract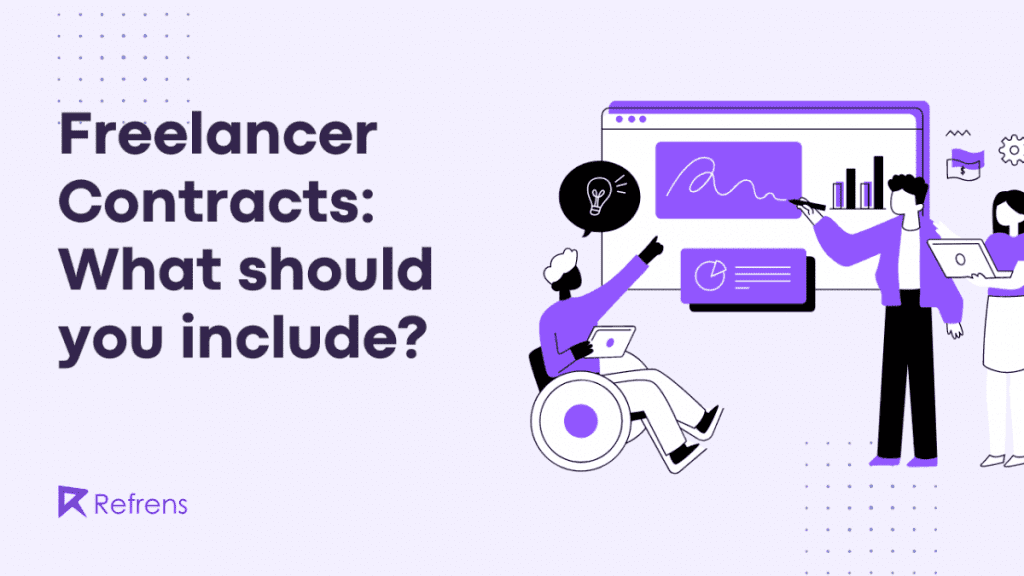 Have you ever had the experience of receiving work, doing it, and not being paid on time? or perhaps the client hasn't sent you the money you're owed for the work you've done and ghosted you? And you're panicking since you have no proof that you've worked with them. A contract will come in handy at this point. Having a suitable freelance contract protects you against scammers and fraudsters.
Let's take a look at how to write a freelance contract so you can keep your money and your job secure.
8. How To Create An Invoice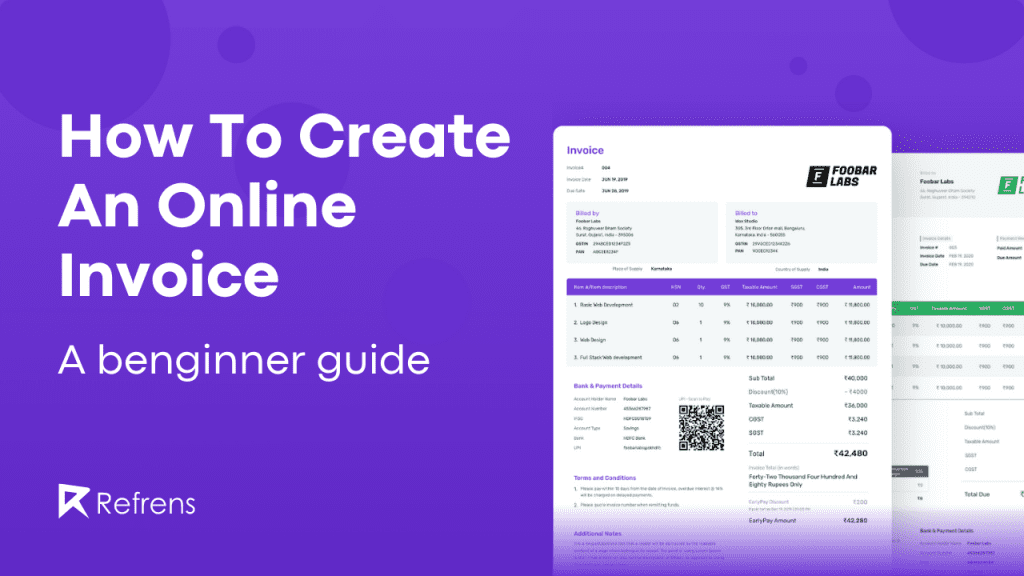 A professional invoice enhances your reputation in the eyes of your clients by making your work appear professional. However, the majority of freelancers do not make an invoice because they do not know of an invoice generator that can do it for them, or because it would take up too much of their time, or because it is too expensive to use.
To alleviate all of your invoicing problems, we've created the finest free invoice generator, which takes less than 2 minutes to make and is available in a variety of templates.
Check out this tutorial on how to construct a professional-looking invoice.
9. How To Make Sure Clients Pay On Time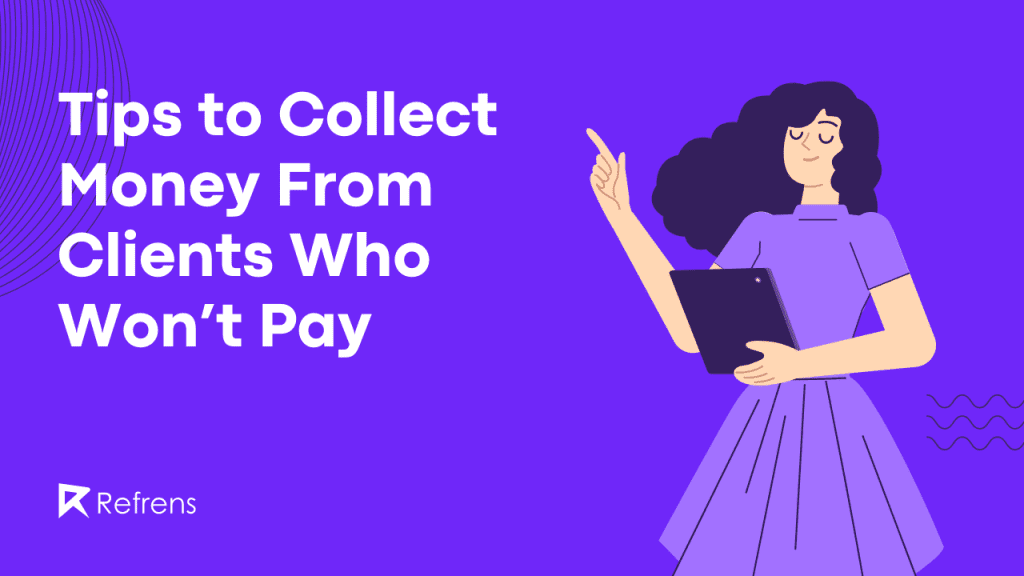 As a freelancer, one of the most time-consuming tasks is collecting payments. You will come across many various types of clients during your freelancing career, including those who will pay you on time, some who will not pay even after numerous reminders, and those who will declare they have already paid it.
To ensure that this does not happen to you and that you receive your payments on time, we have compiled a list of strategies that you can use to recover payments from clients who refuse to pay.
How to collect faster payments.
10. How To Get Customer Feedback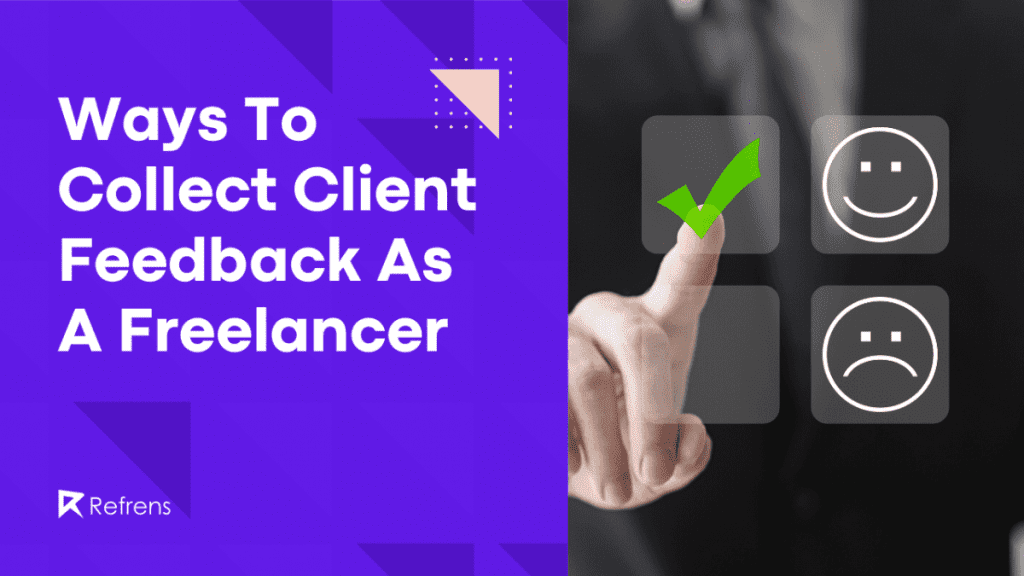 The backbone of your freelance career is feedback. Because receiving feedback is one of the most critical aspects of future work. Receiving feedback from potential clients establishes your credibility in the business, allows you to enhance your work, and increases your productivity and confidence. Moreover, obtaining client testimonies boosts your self-assurance. As a freelancer, we've noted down some ideas for gathering customer feedback.
Ways to collect client feedback.
6 Professionals To Follow To Kickstart Your Freelance Career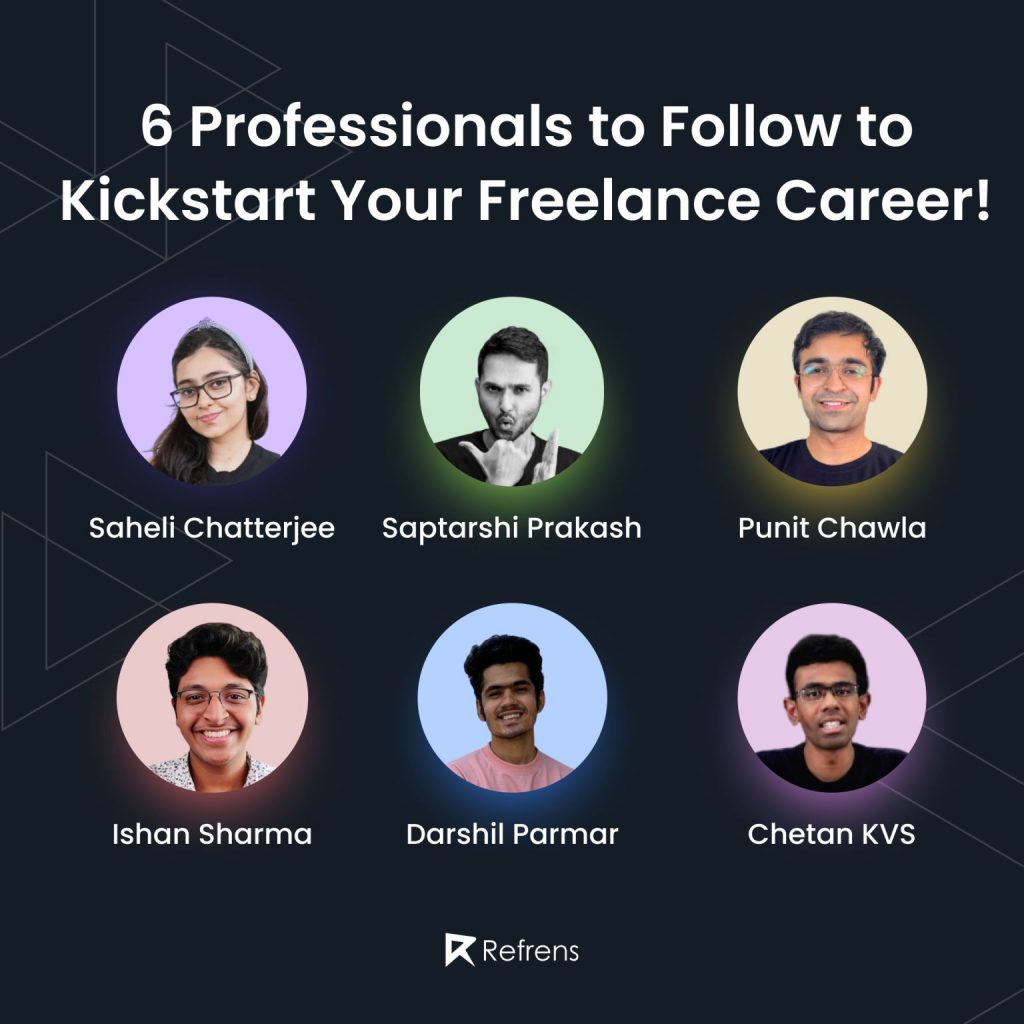 Meet these awesome individuals that can help you extend your horizons no matter the goal, whether you are looking for career advice, networking, finding new business opportunities or suppliers. 👇
1.Saheli Chatterjee: A Gen Z girl from Kolkata who is an ambitious freelancer, business owner, and marketer who wants to show that the curious will rule the digital future.
2. Saptarshi Prakash: a.k.a Sapta, an IIT Madras graduate engineer who is now a self-taught product designer with over 40k YouTube subscribers.
3. Punit Chawla: A design entrepreneur and UX designer with a flair for business, marketing, and product that complements his design abilities.
4. Ishan Sharma: A 20-year-old who left BITS Pilani in Goa and decided to pursue entrepreneurship and content creation with his startup MarkitUp.
5. Darshil Parmar: A dynamic data expert with a track record of completing short- or long-term projects in a variety of industries, including business intelligence, data engineering, data warehousing, and machine learning.
6. Chethan KVS: A hardworking, astute product designer on Trade Republic's growth team who has previously worked with renowned organizations like Apple and Unacademy.
Looking to become a UX designer and start your career off on the right foot? Our blog has got you covered with all the information you need to get started!