A productive business is the key to financial success. Sounds like a cliché, and yet, every entrepreneur knows it's true. However, not everyone knows how to achieve effectiveness and the best output in business. We've got the "how-to" in this article. And even more than one! The best productivity tools for entrepreneurs are at your disposal.
In fact, they have already made a great difference for companies worldwide including discussions at prestigious CMO conferences. Perhaps that's why the productivity software market has been expanding at a stable rate for the past years, according to Statista. It is expected to reach $88.04 billion in revenue by 2028 in contrast to $52.57 billion in 2016.
Let's see what productivity tools can power up your small business in 2023 and beyond.
What's A Productivity Tool?
A productivity tool is a program or application that is designed to simplify work, reduce the time for every task, and get everything organized more efficiently and cost-effectively. So, if you use such software, you immediately boost productivity and overall business performance.
Need details and examples? Continue reading and find them in the next paragraphs.
Why Productivity Software Solutions Are Essential for Businesses?
Here's what entrepreneurs and business owners gain when they opt for such tools:
Streamlined workflows
Better team communication and teamwork
Zero bottlenecks
Improved work quality
Cost saving
Reduced paperwork, and more
Have a look at some companies taking advantage of productivity apps and software.
Murray Dare – Process Street
Murray Dare cut costs by 18% and experienced a 25% rise in productivity with Process Street.
Accenture – Microsoft Teams
After deploying Microsoft Teams, Accenture reduced the time spent on response-based activities like emails or surveys by 20%. Besides, the company saved 35% of the time usually squandered due to jumping between multiple destinations.
Positive Business Online – Time Doctor
Positive Business Online saw a 30% increase in monthly profitability with Time Doctor.
G2 – Asana
Asana helped G2 hit its annual marketing goals two times faster.
Desk Plants – Trello
When Desk Plants started using Trello, the company boosted sales by 30%.
Trello and Asana are often called the best freelancer management tools that supercharge businesses. Spoiler: they are on this list as well. But – not by bread alone – there are some other great instruments with distinct features and promising capabilities.
Types Of Productivity Tools For Entrepreneurs & Small Businesses
We've collected the best productivity software for small businesses that can help you manage people, time, content, and projects and automate organizational processes in one click. Grab them below.
People Management Tools
Let's focus on the greatest apps for communication, collaboration, and employee activity monitoring.
For Communication: Slack
Slack often tops the list of productivity tools for freelancers and teams. Not without a good reason. It keeps coworkers in sync no matter where they are and streamlines business communications. The application allows both direct messaging and team conversations via dedicated channels.
You'll be surprised to see tons of useful Slack integrations to stay on top of your tasks and projects.
For Collaboration: Asana
Did you know that over 21,000 companies around the globe use Asana? Small businesses with 10–50 workers make the bulk of them.
Since collaboration is the cornerstone of great teamwork, Asana aims at just that. It simplifies cross-team collaboration on projects, allows teammates to share ideas, and improves team relationships.
This SaaS platform also boasts of an interactive design and entertaining creatures like the unicorn or the narwhal that are more than just gimmicks.
Image Source: Zapier
They help celebrate daily wins and motivate and empower teams to work even more productively.
For Employee Monitoring: Teramind
Six in ten employers prefer monitoring software to track the productivity of employees and eliminate time theft.
One such tool is Teramind.
It offers an all-in-one user activity monitoring toolkit:
Session recording
Timekeeping
File transfer tracking
Online meeting monitoring
Productivity analytics, and more
Time Management Tools
The ability to manage time effectively can bring productivity to the next level. Below are the two best apps: for managing your own time and the time of your team.
Todoist – For Personal Time Management
Dividing your projects into two categories (Work and Personal), Todoist keeps your time organized and tames your commitments into a manageable plan. You can also forward your emails directly into the app as assignments and add voice notes, text comments, or file uploads to contextualize your tasks.
On top of that, Todoist teaches you how to be consistent in scheduling your daily and weekly goals and visualizes your progress.
TimeCamp – For Time Management In Teams
If you want to improve time management and work efficiency in your team, TimeCamp is a go-to solution.
You can get the bird's eye view of all time data, stay on the same page with your team, and save dozens of hours on time tracking. For example, 7CGI saves 33 hrs every month with TimeCamp.
Btw, the platform offers integrations with Jira, Asana, Google Calendar, and over 100 other work management tools.
Content Management Tools
Here, we'll cover the best software to boost your productivity when managing digital content.
For Document Management: DocuWare
DocuWare is a cloud-based document management system (DMS) to collect, store, organize, and track documents. Founded in 1988, the company has attracted over 17,000 customers.
As for some tangible results, one of the examples is how DocuWare helped Advantage Credit, Inc. unlock 50% in productivity gains.
For Content Creation: Ghost
High-quality content is the essence of content marketing. That's when you may need Ghost to help you achieve it. It has well-stocked toolkits for the following categories of content makers:
Creators (bloggers, YouTubers, podcasters, etc.)
Publishers (journalists or writers)
Businesses (modern brands that want to create top-notch content for blogging, lead gen, newsletter marketing, etc.)
Developers (documentation for programming and coding specialists)
Also, read content writing tools.
For Social Media Content: Hootsuite
Want to become more productive on social media and win your competition over?
Who doesn't?!
Hootsuite is the #1 option among social media management platforms. Caption/post ideas, calendar and planner, hashtag suggestions, bulk content scheduling, social listening, advertising, and analytics – everything is under one roof.
In this case study, for example, you'll see how Hootsuite Analytics saved Apricotton eight hours a week on metrics tracking. The brand also boosted sales on social media by 108% in just two weeks.
For Workflow Management: Scribe
Tired of building SOPs or answering questions? Turn any workflow into a step-by-step guide. Scribe is an AI-powered tool that documents your processes for you. So you can share visual guides in seconds, and focus on the writing that matters. Just turn on the extension and capture your screen. Scribe will build a document that you can customize, share, or combine with video, images and so much more.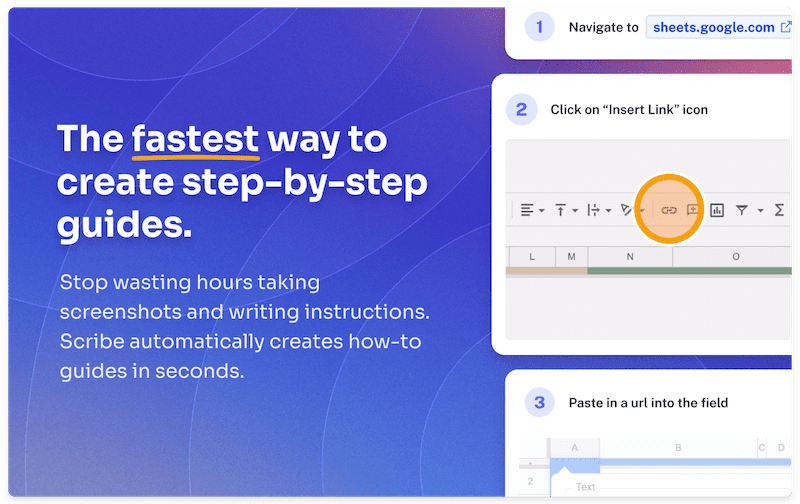 Check 20 other social media tools for business in 2023.
Project Management (PM) Tools
Whether you're a solopreneur or a small business owner, you can find the best tool to manage your projects below.
For Solopreneurs: GoodDay
Tap into high-level planning and PM with GoodDay – a must-have productivity app for every entrepreneur or product manager.
What makes it stand out is the My Work dashboard where you can see your day-to-day assignments with reminders, deadlines, events, meetings, and so on.
Moreover, it offers a wide choice of methodologies you can pick for your projects:
Kanban
Scrum
Gantt
Waterfall
Agile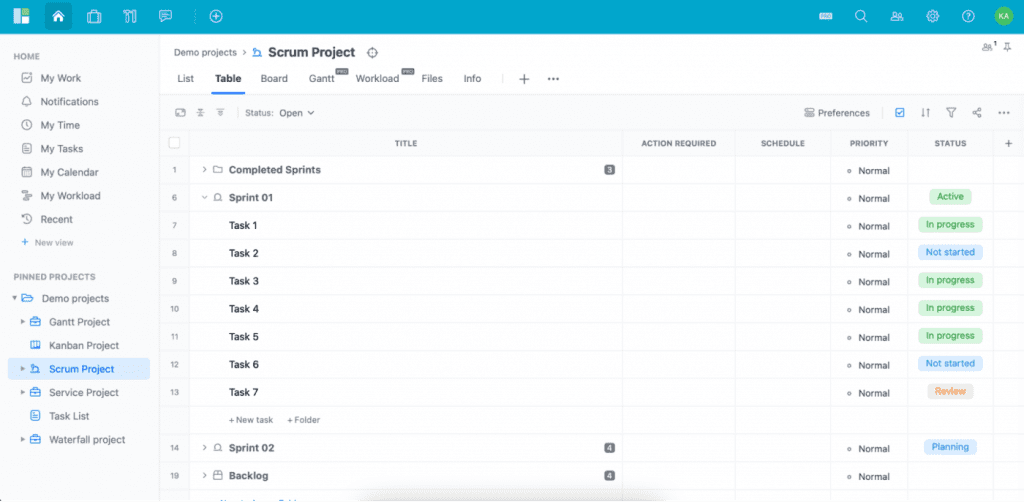 For Small Business Teams: Trello
"Trello brings all your tasks, teammates, and tools together"
This slogan on the company's website isn't an empty phrase. With Trello, it's easy to streamline your current tasks and boost your next launch project. Designed for teams of any size, it offers PM boards and roadmaps that guide you on how to go from an idea to action in just a split second.
According to Trello's customer research, 75% of brands report that the platform provides value to their business within the first 30 days.
Business Process Automation Tools
When it comes to automating your business processes, productivity tools can help you with the following: appointments, budgeting, customer relationship management (CRM), invoices, and payroll.
Calendly – Best For Appointment Scheduling
It's an easy-to-use online scheduler with such features as availability preferences, time zone adjustments, qualifying and routing meetings from the website, group or team calendars, and others.
Calendly can become an ideal tool for remote hiring and recruiting the top talent for your small business team. For example, it helped Thoughtworks reduce the time-to-hire by four days and speed up interview scheduling by 25%.
Mint – Best For Budgeting Automation
Often referred to as the godfather of budgeting apps, Mint gives you control over your personal and business finances. It links all your financial accounts and automates practically everything: from savings to investments.
Use Mint for automated budgeting, planning, and reaching your financial goals.
Refrens – Best For End-To-End Business Automation
Trusted by 150K+ Freelancers, Agencies, and Small Businesses across 178 countries, Refrens offers all the tools to manage your day-to-day operations in one place.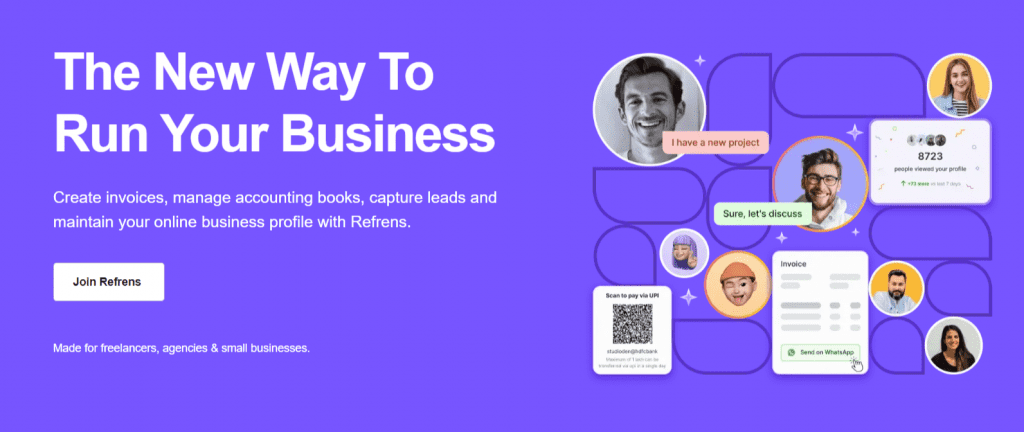 Refrens' Business Operating System helps you manage leads, bookkeeping, accounting, payments, inventory, and expenses – all in one place. It also helps you manage your online presence with Refrens Profile and also helps you grow your business network to get more leads for your business.
Why buy 5 different software when you can do it all with a single software, right?
OnPay – Best For Payroll Automation
No more headaches with payroll.
OnPay can help you avoid miscalculations and pay your employees in record time. The platform has built-in HR fundamentals like tax withholding forms, customizable document templates, custom personnel checklists, HR guides, etc. It also combines payroll with such employee benefits as a 401(k) retirement plan and health insurance.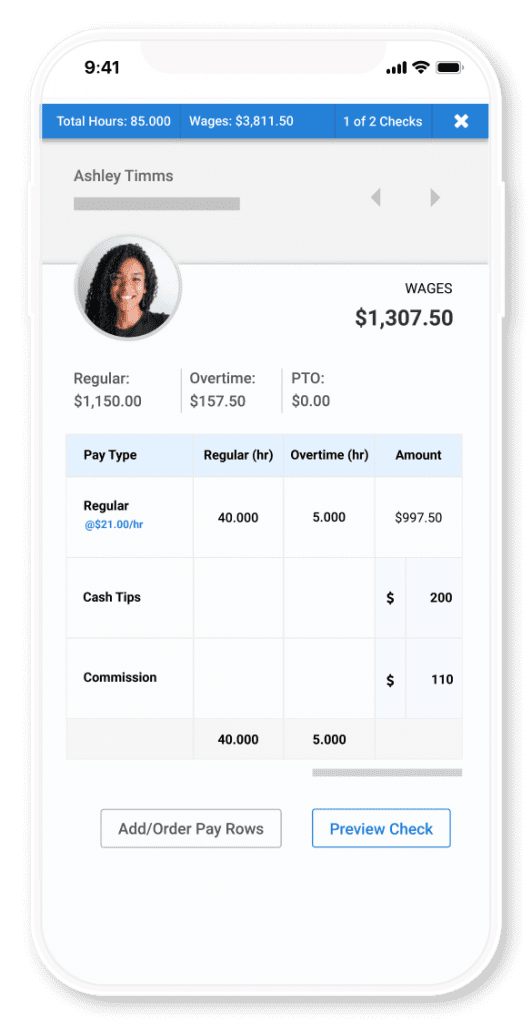 Even on mobile, running payroll becomes a breeze with OnPay. It was even acclaimed as "one of the best picks for payroll processing for small businesses" by Forbes.
Virtuous – Best CRM For Nonprofits
Virtuous CRM is an ideal software for nonprofits seeking not just a simple customer relationship management tool, but a comprehensive platform for fundraising, volunteer, and marketing tasks. The software offers advanced features, like email templates for fundraising, that allow you to create responsive donor experiences and significantly grow giving.
It aids in creating more personal and timely communication with your donors, leveraging data with its responsive fundraising platform to inspire generosity and maximize stewardship. With Virtuous, you can streamline your non-profit's operations and build stronger relationships with donors.
For Workflow Automation: Appy Pie Connect
Appy Pie Connect empowers seamless workflow automation by effortlessly integrating your favorite apps and services. Enhance efficiency, eliminate manual tasks, and boost productivity with this user-friendly and versatile automation platform.
The workflow automation platform, Appy Pie Connect offers some of the most meaningful app integrations including NetSuite integration with ecommerce apps like Shopify for better online store performance. Yet another popular integration on the platform is with the popular app GoHighLevel. In particular, GoHighLevel integration with Google Analytics works perfectly well for tracking and monitoring website activity and user behaviour
Skyrocket Your Business With Productivity Tools
As you have seen in this article, productivity platforms and software can indeed drive business growth. They can be of different types and functionalities, but all of them serve the same purpose – to make you and your team more productive.
If the above collection of tools seems not enough, perhaps you might be interested in some more business management apps that contribute to work effectiveness. Start using them now and, as Tim Ferriss once said, "Focus on being productive instead of busy."
Author:
Rachel Ann Tee-Melegrito
Author bio:
Rachel Melegrito left her career as a university instructor to become a full-fledged content writer. She is also a licensed occupational therapist & a budding SEO strategist.