Running a business online while attempting to promote your goods and services on social media can be challenging. Utilizing social media sites like Instagram can help your marketing strategies become much more successful and attract more customers and followers.
This is primarily a result of Instagram's current era-wide popularity. It is a place to build a community where you can easily connect with the right individuals and draw the ideal crowd to your page.
Effective Instagram Growth Strategies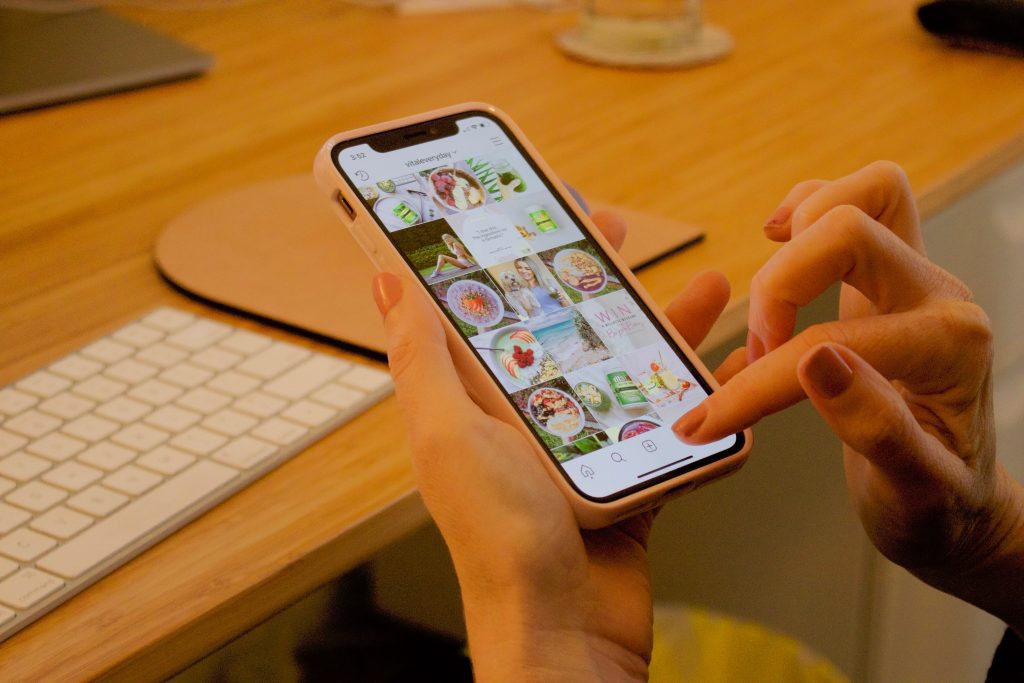 Here are some of the most effective Instagram growth strategies that you can use right away to help you increase your sales in 2023.
1. Adding Extra Personality to Your Posts
Showing a more human side of your freelance page is one of the growth strategies that has helped freelancers expand online and draw in a larger audience time and time again. Often, businesses might come across as remote, and customers may not have the opportunity to interact with the individuals that represent them.
You will need to make a few adjustments to the posts you upload to prevent this and start developing a more intimate relationship with your followers. Give your agency members access to your Instagram profile so they may alternately share images of their workspaces, shots of them utilizing the company's products, and even details about their personal lives. Some agencies and companies even invest their money to buy Instagram followers to make a stronger community in less time.
Check out the top social media tools for your business.
You are providing your followers an inside look into the facilities, the working conditions, the employees, and the relationships among the individuals who work for you by letting them take over and post on behalf of the entire firm. This is a fantastic growth strategy that will help you gain devoted followers who will anticipate seeing their favorite brand representative post on your Instagram feed.
2. Working Together with Influencers
Organized collaborations with influencers are a tactic that is being employed more and more frequently every day. Influencers are approached by smaller brands who want to increase their sales or who merely want to collaborate with them. The influencer will benefit from this by receiving some free products to review and payment in exchange for their assistance. On the other hand, the agencies and company will collaborate with someone they can trust because they are well-known and adored by thousands of people online.
Check out the 15 top freelance work that didn't exist 10 years ago.
Building strong ties with online influencers and collaborating with them frequently will help you increase brand awareness and enhance your personal brand reputation. Being real with influencers will also help you build a more loyal following because many people adore and follow them obsessively.
3. Utilizing the Post's Shopping Functionality
Freelancers that use Instagram's platform for their social media marketing requirements gain a lot by doing so. This platform makes business transactions incredibly simple for users precisely because of this.
Check out how you can use social media to boost your business.
The "See more" option on your images is one of the best choices you can make because it shows the user pop-ups that include the name and cost of a product as well as a direct connection to your website where they can make a purchase.
4. Conducting Promotions and Competitions
At the moment, Instagram giveaways and contests are the rages. With more and more influencers partnering with brands online, contests are held purely to increase the number of followers on both parties' social media accounts and to lure more people to try the goods and services a freelancer has to offer. To increase the exposure you can buy Instagram likes and attract more new visitors.
It is easy to host such an event if you follow the regulations. You'll need to employ some tried-and-true strategies to increase the number of people who enter your giveaway, such as tagging a few friends, following every page taking part, and repeating the giveaway post on their social media pages.
More followers and people interested in your product launch will result in more people seeing the post about your contest. Giving away a few things for free won't have much of an impact on your finances, and it will increase your sales quickly on your end.
Check out how you can convert your leads into sales.
5. Regularly Updating Your Instagram Stories
Instagram stories may be useful for freelancers in a variety of ways. They will firstly assist you in demonstrating to your audience that you are active and, more significantly, that you are a real person and running your account responsibly.
Instagram stories may help you show your audience more about your business, how you operate, and how you interact with your clients. You may use Instagram stories to advertise your goods and even share amusing stuff with your followers and how your goods are made. You may also hold Instagram Lives whenever you have the time. Take advantage of this opportunity to interact directly with your followers, respond to their queries, and learn more about the individuals who support your brand online. Furthermore, Instagram Threads is emerging as a platform where building a following can help you to know more about your audience. Also, Instagram analytics tools to find out completion rates of your stories and engagement quotient of your profile.
Check out how you can use Instagram stories to make an epic portfolio.
6. Engaging Your Audience in Conversation
It's crucial to spend time getting to know your audience and expressing your gratitude in addition to letting them know you're there through your posts and Instagram stories. There are numerous methods you may use to build stronger connections with your audience. If you are using Instagram, you can engage with your target audience by replying to their Instagram comments and messages. This way, you can nurture strong relationships with your followers.
A lot of YouTubers certainly follow their fans on social media. To some influencers, freelancers and businesses, this might not seem like a big deal, but in reality, it's a pretty straightforward gesture that can brighten someone's day and help them view your business in a new, much warmer light.
7. Embed Instagram Feed On Website
To increase the reach and engagement on Instagram profile, you can opt to embed Instagram feed on the website. This will allow you to market your Instagram presence to your website visitors and, hence help you to showcase your content to the audience, who aren't even your Instagram followers, and if they like your posts, they can even opt to follow your Instagram profile. This helps you to strengthen your Instagram presence.
Final Thoughts
You are aware of the significance of social media platforms for freelancers, whether you are a more seasoned or a more inexperienced freelancer. Your online presence will be shaped by the number of followers you have and the connections you make with customers, rival businesses, freelancers, and influencers, which will directly impact your sales.
These Instagram growth strategies are meant to assist you in building the kind of internet reputation that will help every marketing effort be effective. Great sales might not happen right away, but with the appropriate strategies, you can lay the groundwork for your brand to become well-known and prosperous online.
Also read: How To Attract Clients On Instagram As A Freelancer