Today, attracting modern clients involves storytelling and, in many cases, establishing a highly personalized brand.
Moreover, consumers are not only willing but also eager, to have a personal relationship with the products and services they buy and are particularly interested in the brand's ambassador.
Personal branding aids in the development of connection and trust, but it is feared by many business owners, who confuse it with self-promotion.
To put it another way, personal branding is simply telling your customers about the distinctive traits of your company.
This is done in an honest, true, and genuine manner when done well (and appropriately), and as a result, consumers understand and appreciate this.
Additionally, learning how to construct a personal brand online and developing your own brand voice will be critical for a freelance business to flourish.
Six Personal Branding Elements
One of the most effective strategies to increase your influence and expand your business is to develop a strong personal brand. The six components of successful personal branding elements are listed below.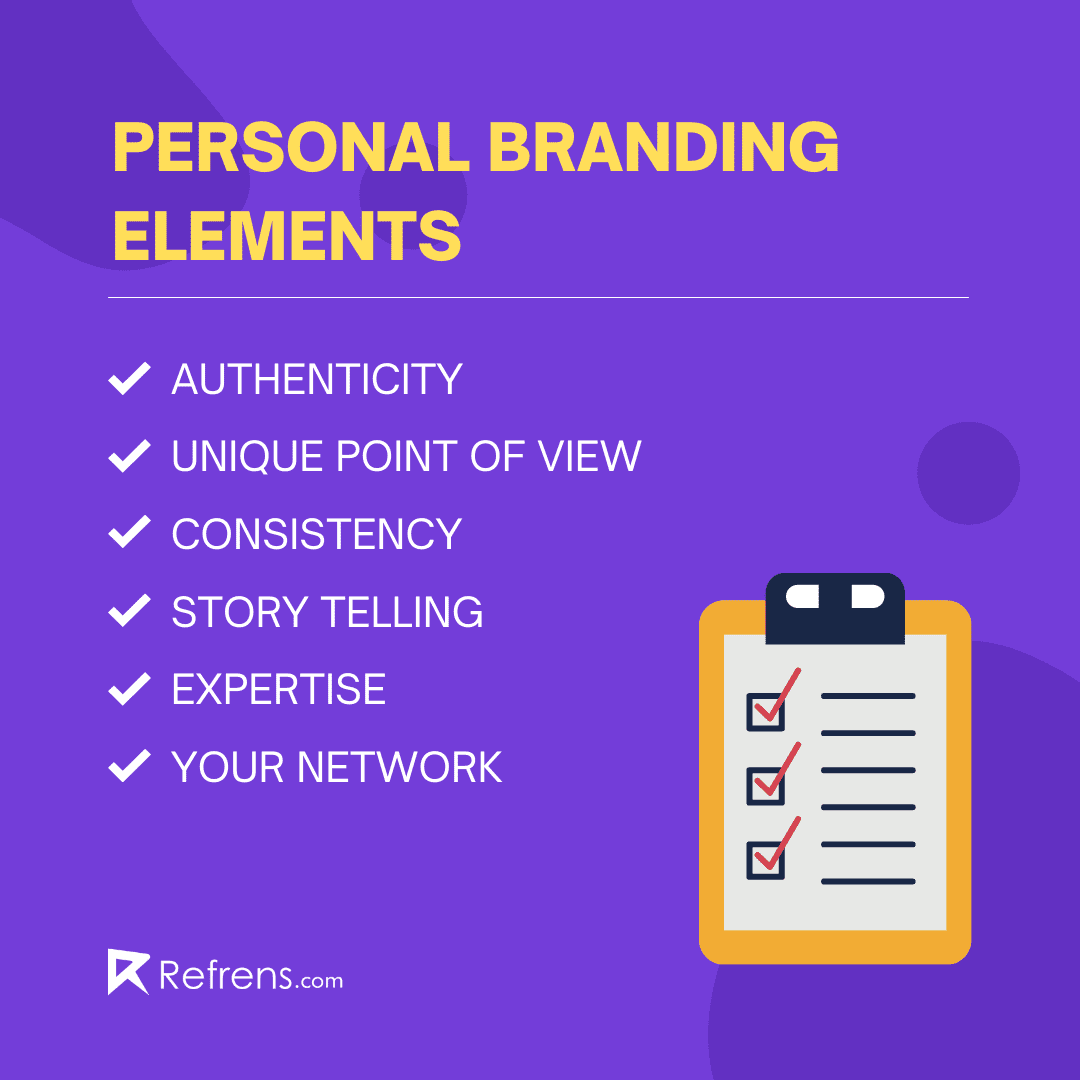 1. Authenticity
Being authentic simply means knowing who you are, what you value, and who you want to assist. It's what gives your brand and company substance and allows others to relate to you.
Take the time to identify your goals and purpose to guarantee that you're showing up authentically. Concentrate on just discussing the things that are truly important to you, and always keep your promises.
2. Unique Point Of View
Having a point of view that helps you stand out is an important part of establishing a successful personal brand. There are a lot of people creating stuff and trying to be noticed.
Having a distinct point of view is the best approach to enhance your message and set yourself apart. Developing a point of view allows you to reach the right people and make a bigger impression.
3. Consistency
Consistency is something that all successful brands have in common. Maintaining a consistent personal brand will aid in the development of name recognition among your fans and the avoidance of ambiguity.
Use the same profile picture and cover photo across all of your social media channels to help create a consistent online image. You should also have a modern logo that is tailored to your business. It may also be beneficial to dress consistently in a style that your fans would recognize.
However, graphics and logos are insufficient; you must also be available to your fans on a regular basis. Showing up consistently indicates that you use particular social media channels on a regular basis and that your fans are aware of when new content will be posted.
4. Storytelling
Storytelling has become hype, but it's an essential part of developing a personal brand. That's because people prefer to buy from people they know, like, and trust rather than from businesses.
When you use storytelling in your marketing, you may assist your audience form an emotional bond with you. Telling your followers a narrative that they can relate to helps them understand who you are and why you're so passionate about your message. Additionally, storytelling helps you to connect more with your followers and lead to gaining more followers.
5. Expertise
Your fans will come to you if you are authentic and have a strong point of view, but it will be your expertise that will keep them coming back. That's why focusing on a specific freelancing niche and honing your professional skills is a good idea.
You can then use your material to share your knowledge with your audience. Starting a blog or podcast, for example, can help you establish yourself as an authority.
6. Your Network
Finally, keep in mind that your personal brand encompasses more than simply you. It's also about the relationships you form with others. As a result, it's a well-known fact that your net worth is determined by your network.
Focus on creating ties with people who can help you advance in your job if you want to build a strong network. Always strive to create win-win scenarios by giving more than you receive.
Thus, considering these personal branding elements will help you to revamp your presence.
Tips & Strategies For Personal Branding Elements
Be Authentic
Being genuine is crucial when it comes to self-branding. It simply means to be yourself. Everyone has their own quirks. Perhaps you started singing in the middle of a conversation. Or perhaps you have a completely unique style of dressing. There's something about you that distinguishes you as a one-of-a-kind individual.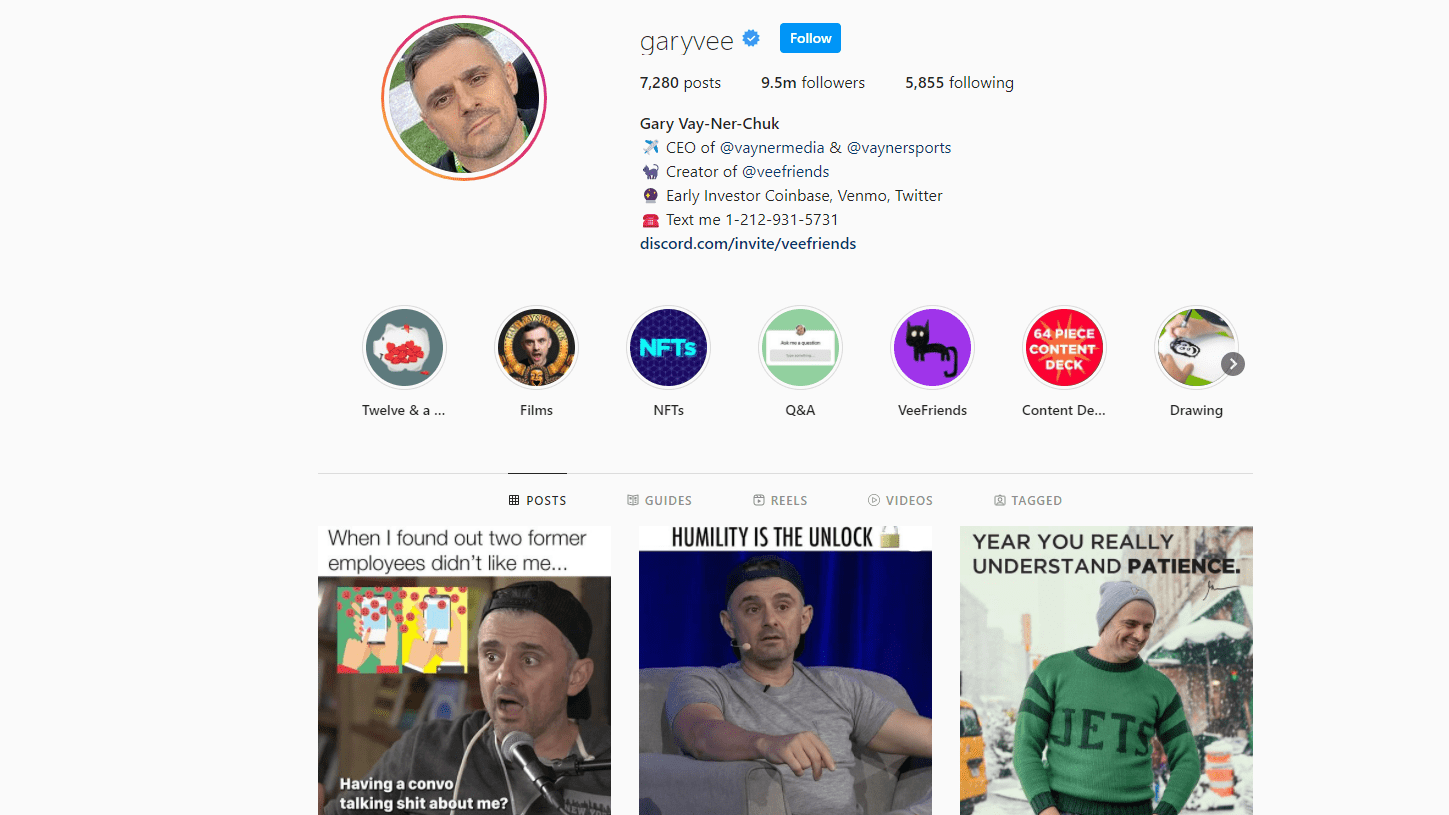 The most striking feature of his personality is that he does not censor himself. He's more likely to decline a speaking engagement where he's asked to tone down his swearing than to actually do so. But it's just this quality that people admire in him.
He converses with you in the same manner that you converse with your pals. He doesn't wear a flashy suit to tell that he's more successful.
Blogging
Many of the greatest influencers use blogging as a personal branding approach. You might be a nobody with no voice today. However, if you continuously publish material in your sector for at least one to two years, you will eventually develop a following.
There are two approaches to personal branding through blogging. You can start by creating your own blog. This personal branding plan will take the most effort upfront, but it will pay off in the end. You can also publish guest posts on well-known blogs in your area. Guest posts will help you spread your brand message easily. You will be able to grow an audience more quickly as a result of this, but you will not own any of the virtual properties.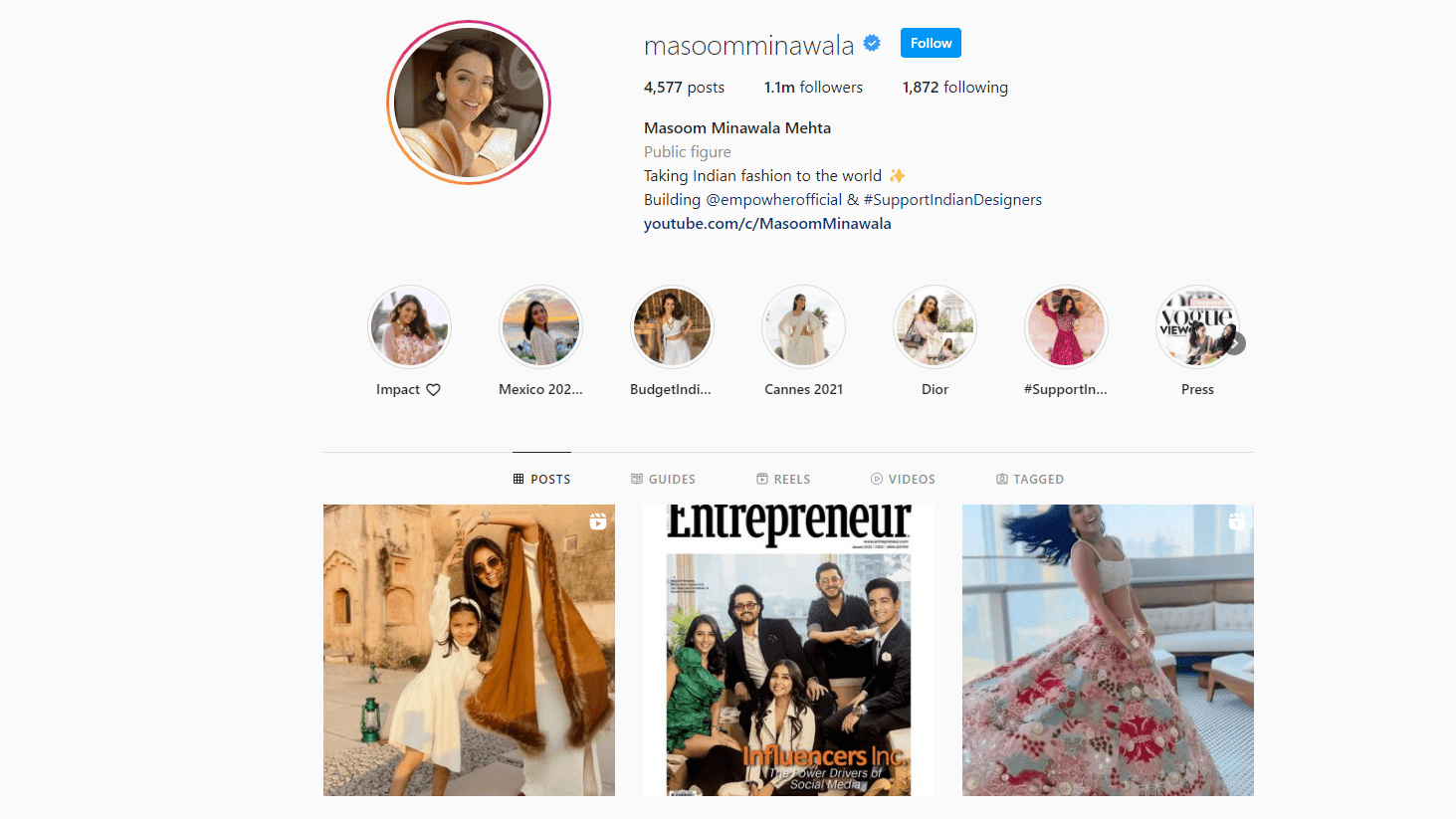 For example: Masoom minawala mehta
Masoom Minawala Mehta is one of the most well-known fashion designers. She began blogging in 2010 as Miss Style Fiesta and has since grown to become one of India's most recognized fashion idols. She walked the red carpet for India at the renowned Cannes Film Festival 2021. Currently, she has 1.1. Million Instagram followers. This is one of the best examples of how blogging may aid you in achieving that degree of fame.
Provide Value
Assume you're in the business of selling cosmetics. You could be a brand that only runs advertisements. You might also create a personal brand by making makeup tutorial videos, writing articles about common cosmetics questions, and hosting a stream of makeup inspiration ideas for different seasons or events.
Customers are more inclined to buy from an influencer who provides value than from a brand that merely runs advertisements. Because that influencer helped them out and taught them something new before they were ready to buy. That brand is on everyone's mind.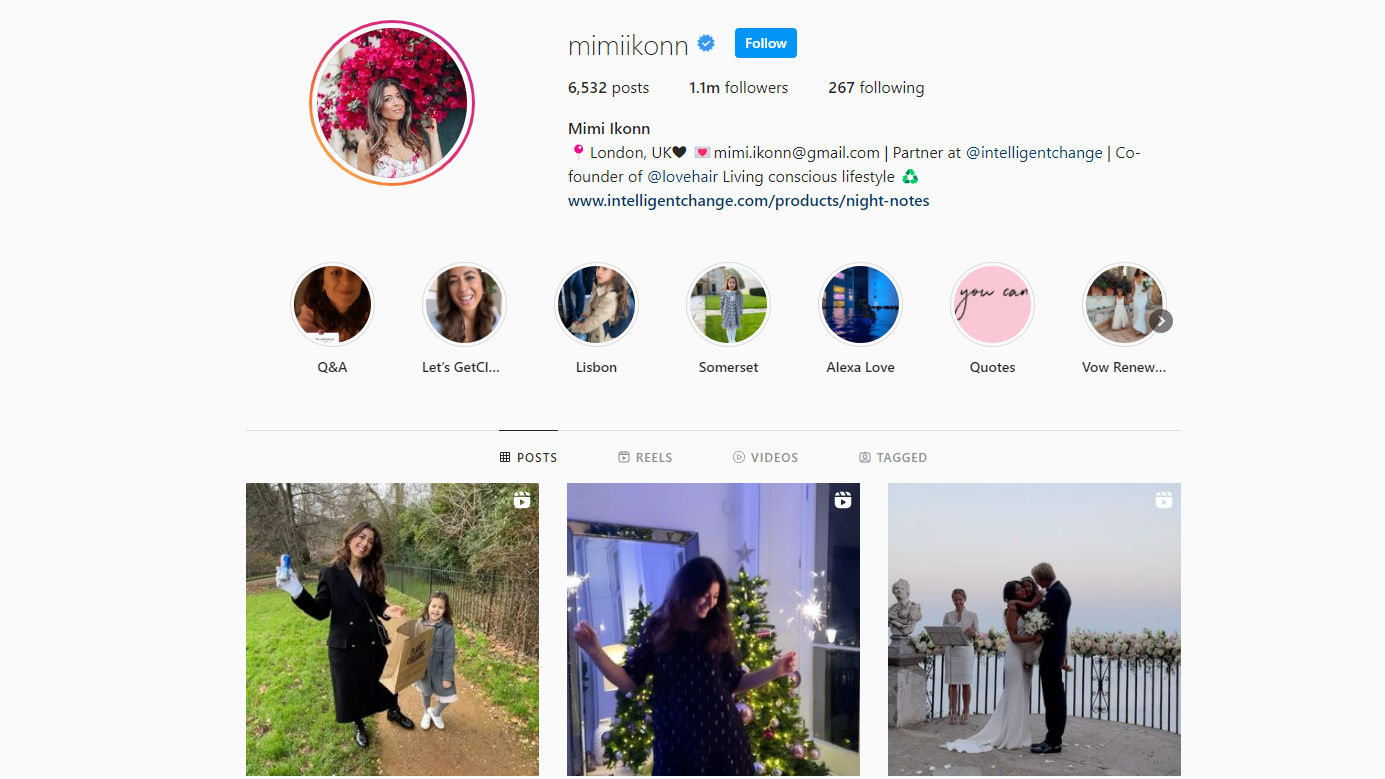 Providing value is at the heart of Mimi Ikonn's personal branding strategy. Her Luxy Hair business led her to stardom thanks to her YouTube channel.
She'd make hair tutorials for folks to follow along with in her videos. She shows her hair extensions in her videos in a subtle way, rather than making them the focal point. She would occasionally make films regarding hair extensions, but the focus was always on value-based content, such as how to choose the proper color and how to clip them in. Through this, she built a 3.1 million-subscriber following. That's how you create a strong personal brand and successfully sell on Instagram.
Step Out Of The Spotlight
Always being in the spotlight can have a negative impact on your life. Plus, sometimes people need to miss you for a while in order to recognize how important you are in their lives.
Consider Taylor Swift. She hadn't commented on social media in nearly a year before releasing her new album, Reputation. She pulled away from the limelight totally after she realized the negative aspects of celebrity. When it comes to building a personal brand, you'll realize that paying too much attention can backfire. It's fine to take a break from the spotlight now and again to re-energize oneself.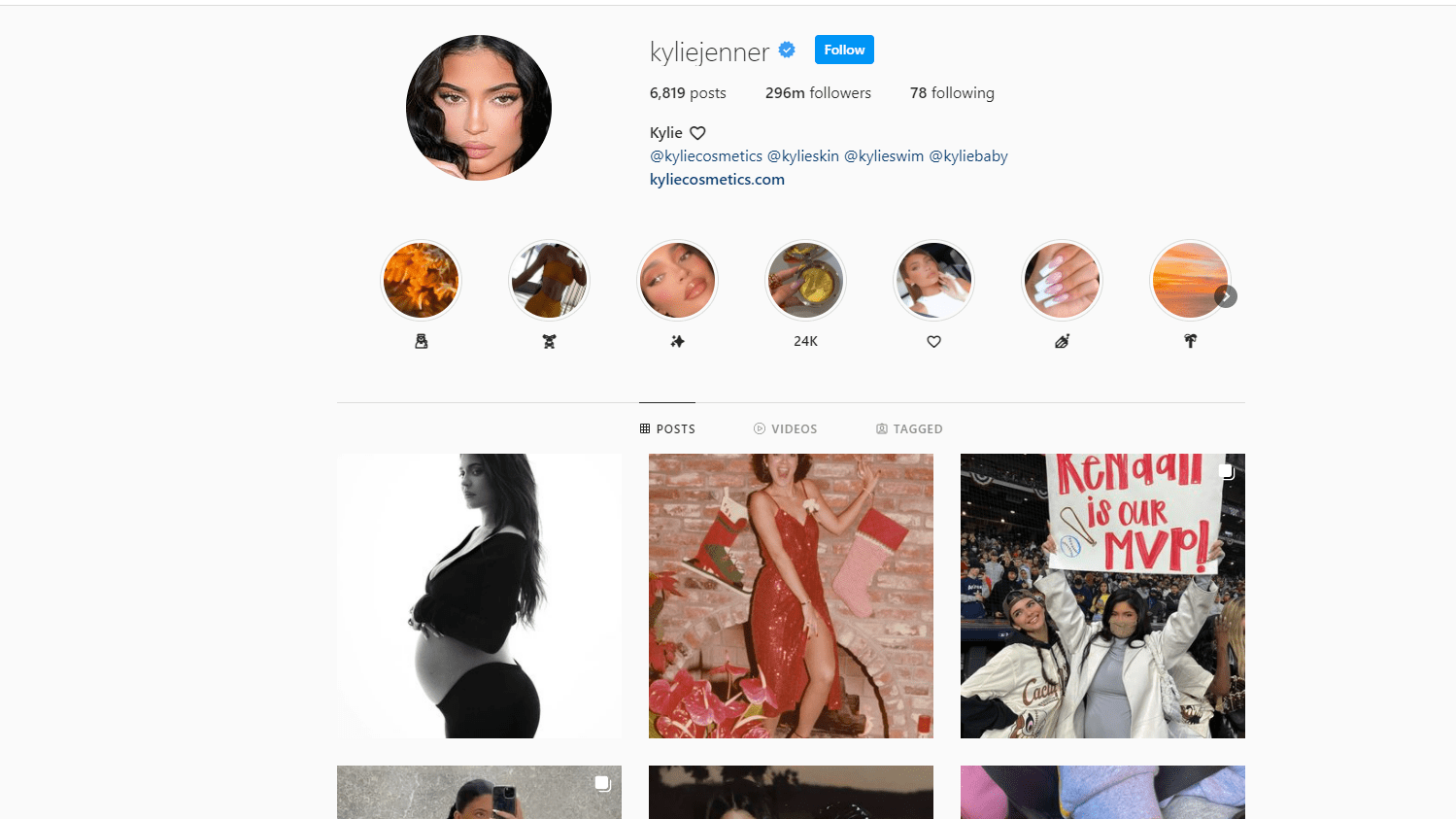 For example: Kylie Jenner 
Kylie Jenner will always be a public figure because she is a member of the Kardashian family. She can't get away from the spotlight, whether it's because of her family's reality show, the cover of a tabloid, or the success of her Kylie Cosmetics brand.
She, on the other hand, surprised everyone by keeping her pregnancy a secret. She avoided public appearances and kept her pregnancy a secret on social media. She took a significant event in her life and kept it hidden until she was ready. She explained to her admirers why it was so vital for her to keep her daughter's birth confidential after she gave birth.
Be Consistent
One thing that all successful personal brands have in common is consistency. To be consistent, it's not just about publishing on social media every day. It's all about harmonizing the brand's look and messaging.
Do your social media posts all appear to be the same or are they all unique?
Some may argue that you need variation in your content, but the truth is that the more consistent you are, the easier it will be to build a following.
You'd probably lose interest if your favorite pop singer released a jazz album because you love their original music. Personal branding is the same way. Your audience will adore the way you deliver information. They'll abandon ship if you change the music.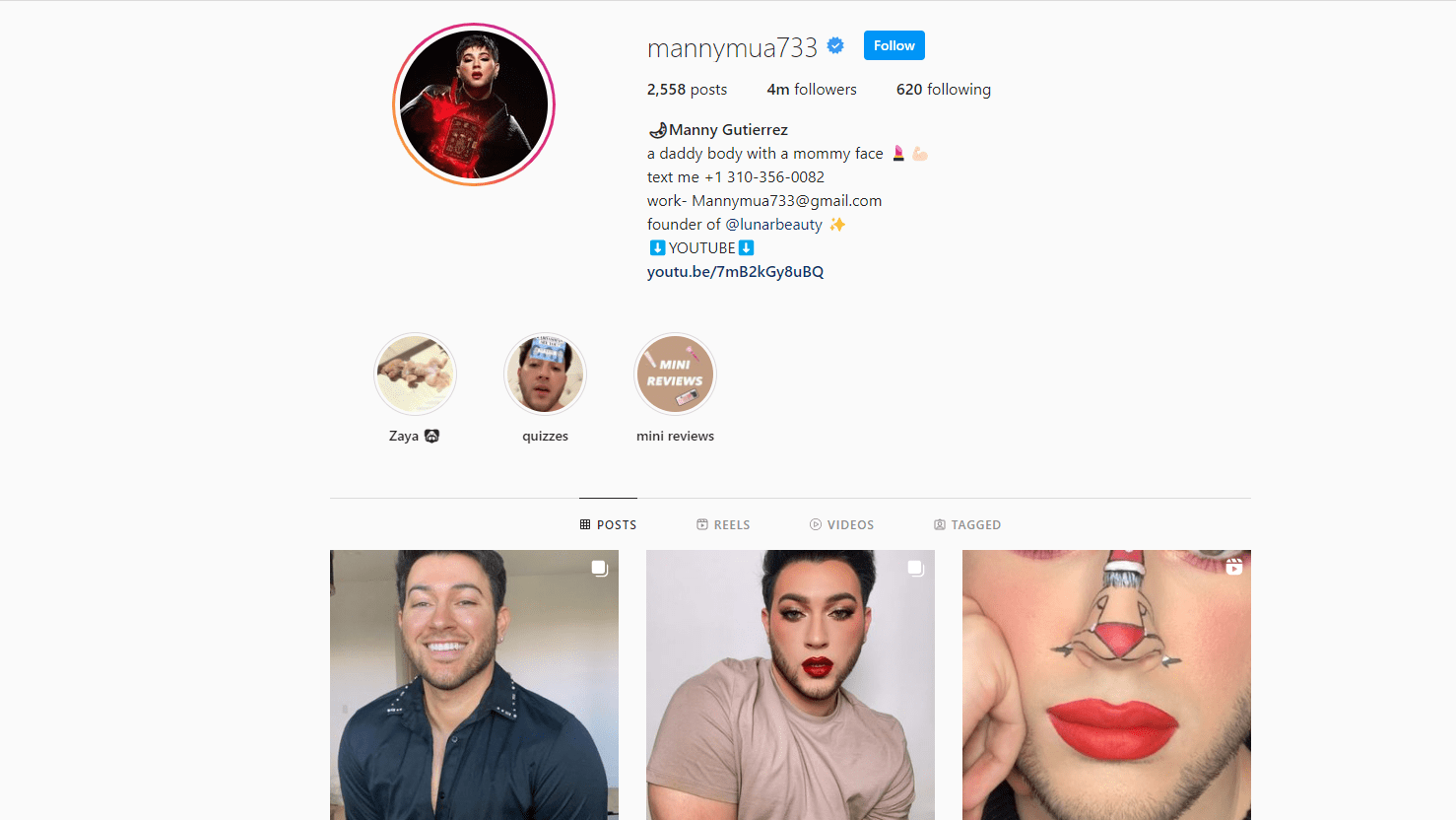 He's a YouTube beauty influencer that uploads cosmetics instructions to his channel. When you look at his Instagram account, you'll see that the majority of the photos are of up-close makeup looks.
The majority of the makeup is more theatrical, with brilliant colors that stand out. He also runs Manny Mua, an online business that helps him monetize his YouTube channel. You'll notice some filthy wording on a couple of t-shirts and a pop socket. That's probably because he maintains consistency in how he communicates through his products.
Network
It's difficult to learn self-branding if you never put yourself out there. Start a blog, attend a Meetup, network at conferences, share a cup of coffee with a stranger, and update your social media accounts every day.
The more individuals you interact with, the bigger your network grows. While you may be tempted to stay with a specialty network, expanding into other categories is the best option. You never know when you'll meet someone who has a unique perspective or whose knowledge is in a field about which you'll need to learn more in the future.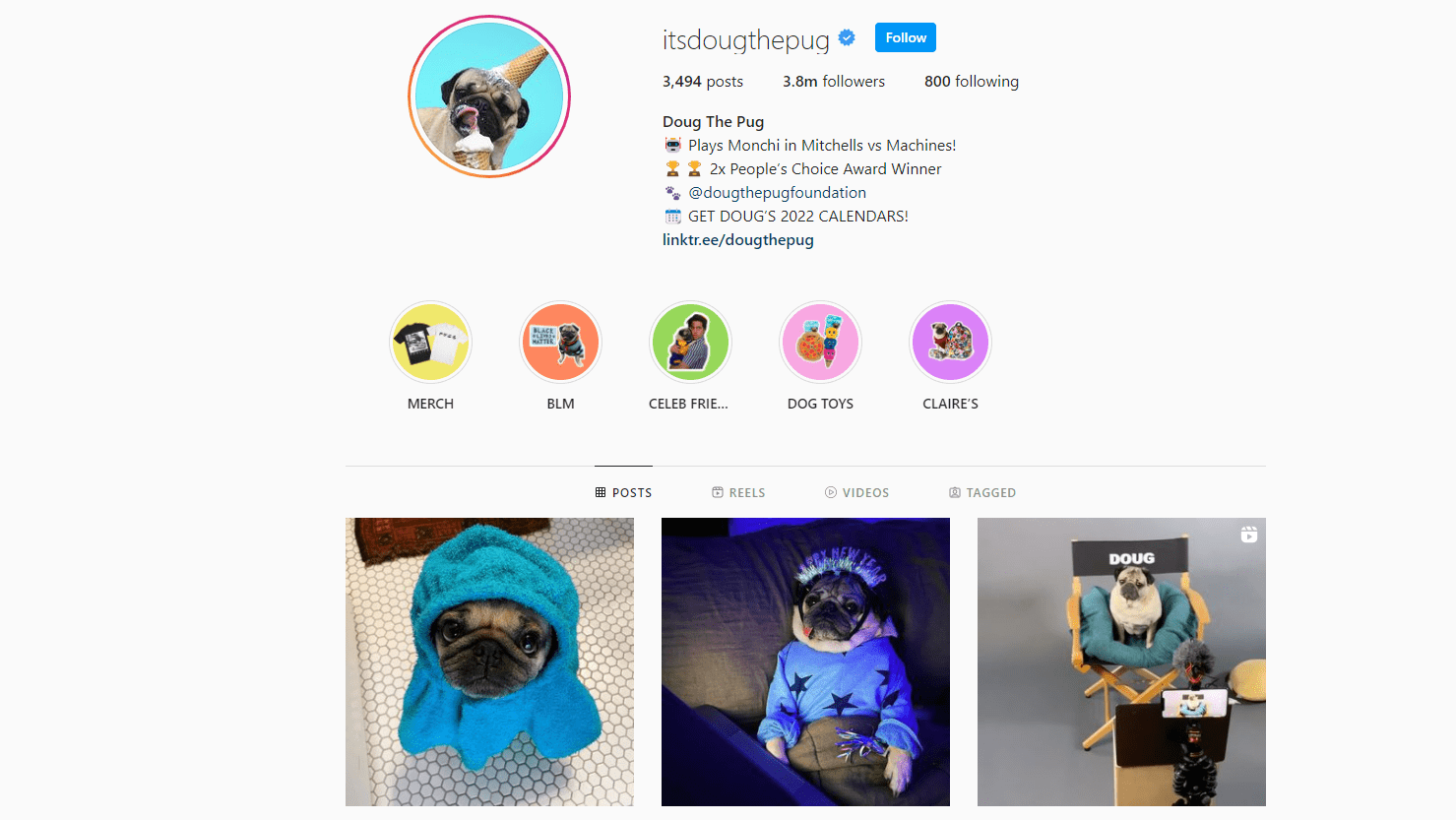 For example: Doug the Pug
When you have 13 million followers and won the People's Choice Award for an animal star in 2019, it's legitimate to declare you're the King of Personal Branding or a celebrity dog.
Doug the Pug is one of the most socially connected dogs on the planet. He'll attend dog shows, media interviews, concerts, and other events on a regular basis. When he doesn't post pictures of himself surrounded by pizza, he often posts pictures of himself with other influencers.
What makes this so effective? those influencers share the photo on social media and tag him, his social media following grows. In addition, by increasing his following, he will be able to offer more things through his Doug the Pug Store.
Amplify Yourself
We discussed authenticity before in this article. The second stage is to amplify yourself. It might be difficult to stand out in a busy world. Amplifying oneself entails taking the essence of who you are and letting it loose.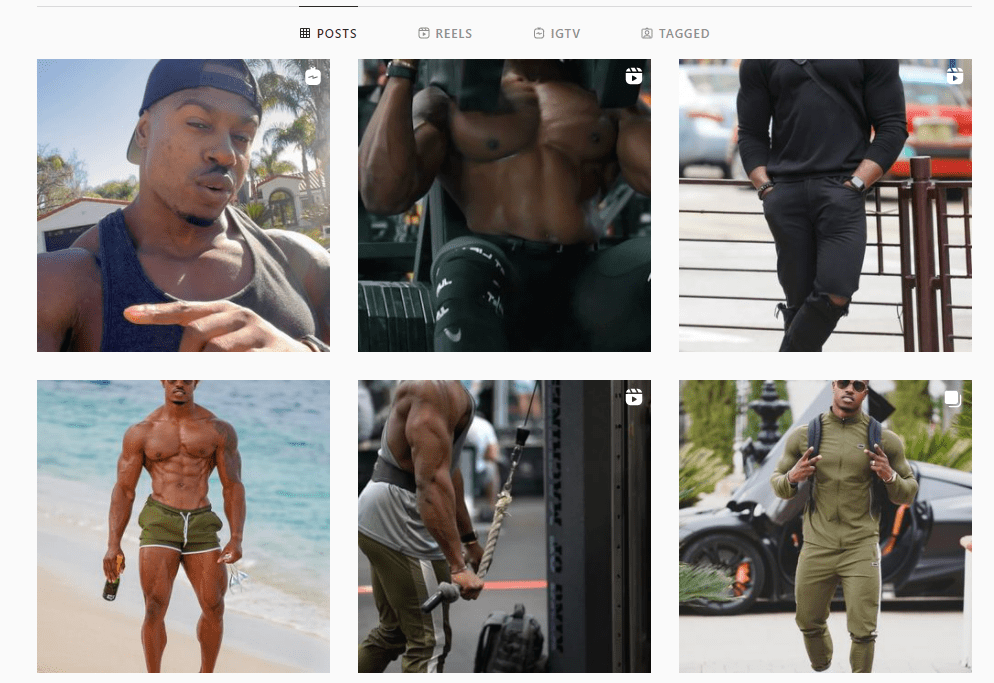 Simeon Panda has built a personal brand based on his appearance. After all, if you're not in shape, it's difficult to be regarded seriously as a fitness guru.
His remarkable figure has landed him on the cover of magazines. Not only is he in terrific form, but his muscles are huge when compared to the typical individual. In order to distinguish himself in the fitness industry, he amplified his physical appearance.
Simeon Panda, his internet store, sells online training content and fitness equipment. His internet training videos would be less engaging if he hadn't improved his physical look. 
Thus, amplifying his presence.
Be Expert
When you don't have a specialty, branding yourself can be difficult. Every influencer has a certain area of expertise. If you sell automobile pickup parts, you should probably brush up on your automotive expertise so you can add value. Another perspective is to create a brand around your area of expertise.. Another perspective is to create a brand around your area of expertise.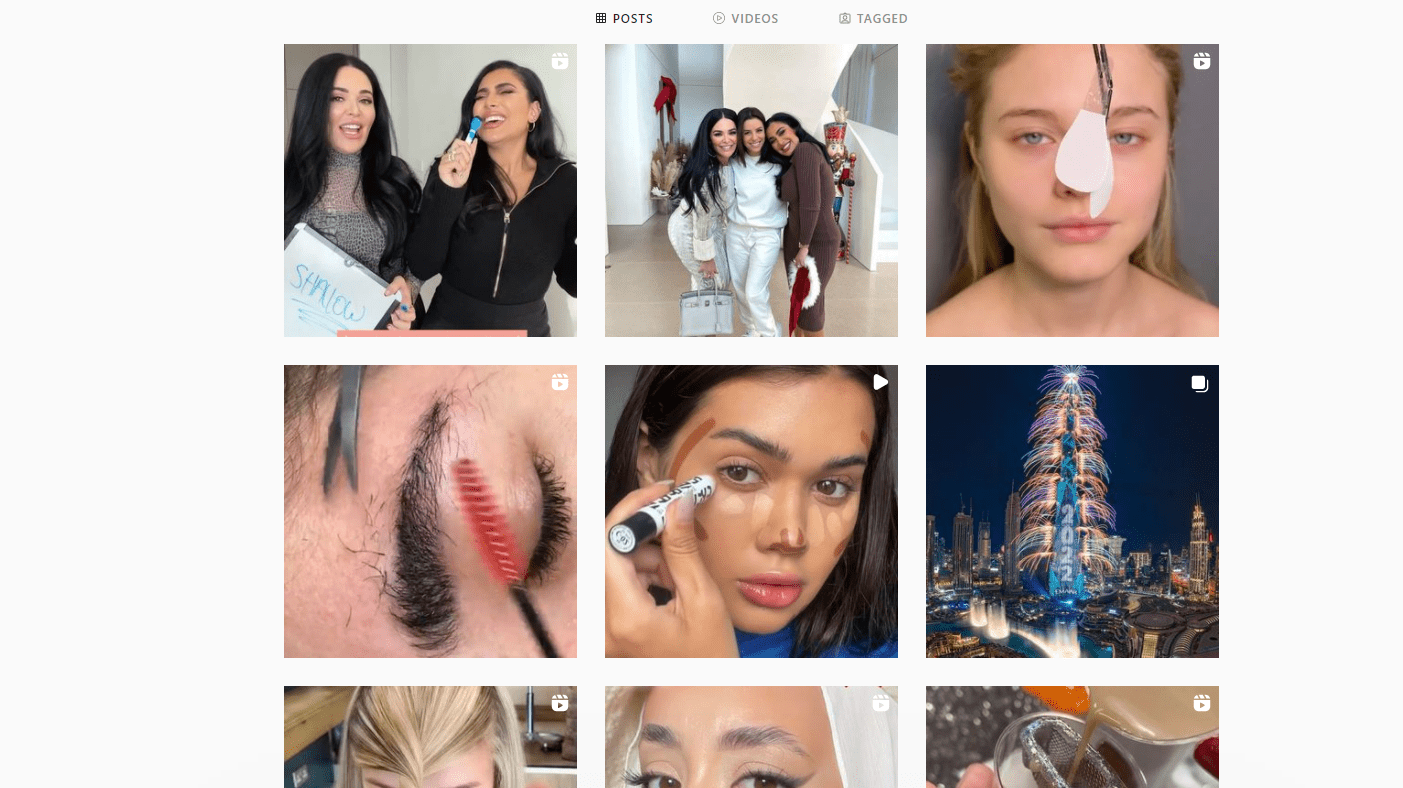 It's no surprise that 96 percent of beauty firms are on Instagram because 65 percent of teens nowadays discover and buy beauty products through social media and influencers.
Modern shoppers look for beauty ideas, cosmetics hacks, and product reviews before making a purchase.
As a result, brands and influencers may use this niche to market their products, engage with their target audience, and improve eCommerce sales.
Huda Ali, an Iraqi-American makeup artist, beauty blogger, and entrepreneur, has 49.7 million Instagram followers and uses the medium to advertise her beauty brand. She also utilizes IGTV to share her reviews and beauty tips, and some of her views have reached 3.7 million.
Final Word: Personal Branding Elements
In an age where everyone has a brand, being real and purposeful will set you apart from the crowd.
Thus, personal branding elements do not completely revamp your personality; instead, think about the aspects you want to share with the world. You can't go wrong as long as your message is consistent, real, and trustworthy.
Each of the personal branding elements is crucial for building your own brand. However, in each situation, you must ensure that those features are implemented to a world-class standard, with attention to detail, proactive behavior, and exceptional service.
If you think there are any other personal branding elements that should be included, please share them in the comments section below. If you are still not sure about this process look for a branding agency.
Also, let us know if you're having trouble developing your personal brand!!