Instagram is a popular way to market and sell your products and services. Brands are making six-figure income selling on Instagram alone. With over 2 billion active monthly users, Instagram is the 4th most popular social app after Facebook, YouTube, and WhatsApp.
Whether you run an offline business, are an entrepreneur, or do freelancing, you can grow revenue using Instagram. In this blog, we will find in detail how to use Instagram stories to make an epic portfolio as a freelancer.
Let's dive in.
Why Freelance Portfolio is Important?
Shows Your Worth
A freelance portfolio is the best way to communicate your worth as a freelancer with your ideal clients. Well-crafted portfolio gives your potential clients a sneak peek into what you can do for them. It's like a teaser of your services and the quality of your work.
If you don't have a portfolio, you must start creating one now on Refrens.
Check out the 15 most important elements you must include in your freelance portfolio.
Easy To Build
If you are a writer you can build your professional portfolio on sites like medium, quora, and Google's Blogspot. If you create video content then a free video editor might be a good fit. Simply said, there are so many options to showcase your best work to the clients.
The next section will show you why Instagram is an ideal candidate for hosting your professional freelance portfolio online.
Profile Picture
Instagram profile downloader is a software that allows you to download profile pictures of your favorite accounts in high definition. This is a great way to get inspiration from your industry leaders and model their creativity.
So, how to use such tools to download profile display pictures? It's pretty simple. Copy the profile URL, paste it into the tool, and download it after viewing.
Moreover, you can change the background of the picture to make the image more catchy & beautiful. To change the background of the photo, there are some excellent tools available on the internet that you can change the background of the picture as per your choice.
Why Instagram?
Instagram is an ultra-popular photo and video-sharing social app and crossed the 1 million users milestone in just 67 days after its launch in 2010. 47.84% of global smartphone users access the app every month. Some argue that monthly user data is not an appealing metric to put your marketing efforts into this social medium.
The fact that Instagram generated $47.6 billion in revenue in 2021 makes it a hot choice for marketers, businesses, and freelancers to market and sell their products and services. This revenue accounts for almost 50% of Facebook's annual revenue, which is an amazing achievement in a short time.
According to a study, 90% of people who hire are on Instagram. So, if you are a freelancer looking for freelance work, then Instagram should sit at top of your priority list of marketing efforts.
You might be looking for a quick result with your IG marketing efforts. It is a great option to buy Instagram followers and grow your following fast. This is an inorganic or paid service by online service providers to grow the reach of your new account.
Check out how social media can help you boost your freelance business.
What Are Instagram Stories?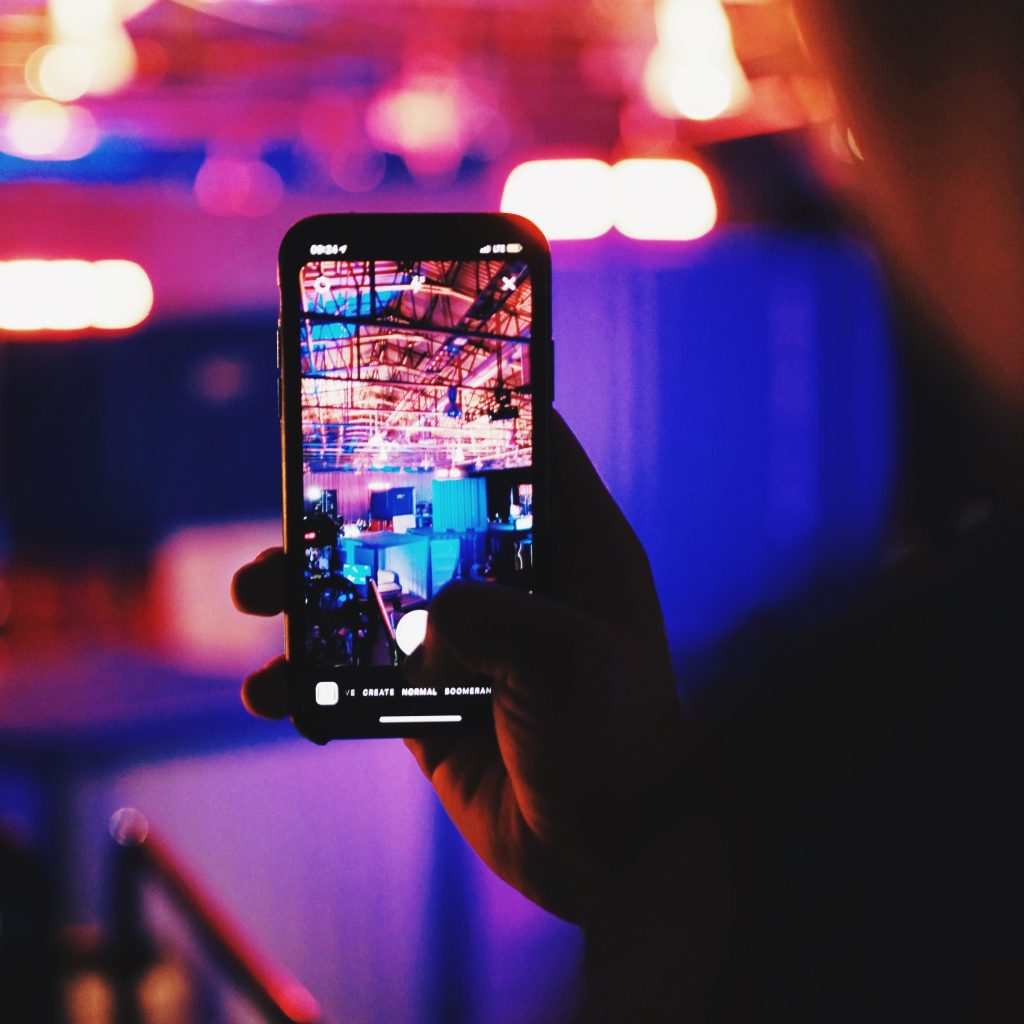 Recommended read: How To Attract Clients On Instagram As A Freelancer
Instagram Stories is an incredibly successful content format launched back in 2016. Instagram Stories are a slideshow format in which you can share multiple photos and videos in the form of a story.
This is a very engaging form of content on the platform which allows people to share their day-to-day events and memorable moments. As per SproutSocial, a whopping 500 million Instagram users use stories on daily basis.
If you have created a new account, then you can have Instagram followers to give credibility to your account.
Creative Ways to Show Off Your Talent
Instagram stories are a handy weapon in the hands of veteran marketers who know how to nail it. Even if you are a newbie, you still have a chance to grow your freelance business using Instagram Stories.
1. Project Highlights
IG Stories offer a creative and simple way to showcase your best work to attract your prospects. If you are a video animator, you may include multiple short animation videos.
If you do web designing, then it's a great idea to include your latest web designs using IG stories.
The superpower lies in the visibility of this format the Instagram algorithm gives, unlike static images.
2. Sharing Events
Many creators share highlights of a memorable organizational event or accounts of a recent professional meetup they have attended. Sharing your professional activities and interesting information is a smart way to attract your ideal prospects in multiple ways.
One, It reflects your professional commitment to the organizational goals.
And two, it sends signals to your prospects about how keen you are in polishing your freelance skills.
Check out the most important strategies for freelancers.
3. Create Reels
One creative way to use Instagram Stories is to compile them in a vertical format and post it as a Reel. IG Reels are also becoming increasingly popular with every passing day.
Why not use your Stories to get even more visibility in front of your target prospects and win freelance projects from there?
Reels can be creative and super engaging with tweaks like zoom capture of your artwork, or while you are working on a client's logo design project.
A close look into your freelancing skills at work is a nice way to hook your prospects greater than anything else.
It's like a real-time onboarding experience working with your freelance talents.
Moreover, you can check out some top social-media tools to enhance your business.
4. Case Studies
People love to hear about case studies. Case studies showcase multiple angles of your freelance work. You can share the big picture of a recent project you have completed, what you learned, what were the challenges, how you built a strategy to pass through, and what made you feel happy or otherwise.
Stuff like this is appealing to most humans, as it involves emotions, struggles, pains, highs, and lows of a real-life experience. You can also showcase winning projects that got the attention of your client and gave them aha moments. Things like improvements in productivity, revenue, brand awareness, and increased conversions do magic in pre-selling your prospects.
Why?
They visualize themselves sitting on the other side and they imagine the results for their business as well. They ask themselves, what their business would be like if you get them the same results you have achieved for your previous clients.
Since this is what they are always actually looking for when hiring a freelancer, showing result-based case studies removes every objection they might have before signing you up for the job.
5. Behind the Scenes
One of the great ways to pre-sell your prospects is to tease them with your behind-the-scenes process. Let them see what it takes to complete a task with perfection and skillfully. It shows your skill level, labor, and time required to get the job done.
One inevitable mindset shift of this type of content is that they feel confident that their project will be in good hands if they decide to work with you.
This content storyline works great for time-intensive and work-intensive projects as well. The timelapse effect is very engaging and your prospects would be excited to watch these stories.
Summary
We hope that you have enjoyed this blog as much as we did doing research and writing.
Which of the creative ways do you like the most and you will likely use them to win more freelance clients using Instagram Stories content?