Whether you're an established professional or just starting out on your career path, having an exceptional portfolio is essential. A portfolio serves as a powerful tool to showcase your talents, skills, experiences, and unique vision to potential clients, employers, or collaborators. It's not just about displaying your best work; it's about telling your story, conveying your value, and making a lasting impact.
In today's rapidly evolving digital landscape, innovation, intuitiveness, and captivating designs are in high demand across various industries. To help you stand out and ignite your creative potential, we've curated a collection of the best portfolio examples spanning a wide spectrum of disciplines. From different designers, branding agencies to developers, these portfolios exemplify excellence and ingenuity, inspiring you to create or revamp your own portfolio.
Each showcased portfolio has been meticulously analyzed to highlight not only its visual appeal but also the strategic thinking, creativity, and innovation that went into its creation. Whether you're drawn to the interactive UI animations of Robin Mastromarino or the engaging digital experiences by Locomotive, these examples are brimming with inspiration and ideas to elevate your portfolio game.
While these exemplars offer valuable guidance, remember that your portfolio should always reflect your individual style, personal philosophy, and professional journey. Let these examples challenge and motivate you to craft a portfolio that truly represents your identity, regardless of your field of expertise. So, prepare for an enriching experience, dive into the world of remarkable portfolios, and get ready to find inspiration that transcends boundaries and disciplines.
Best Portfolios
Robin Mastromarino, an interface designer based in Paris, uses unique and engaging UI animation in his design portfolio site. His projects appear as if they're on a rotating wheel, creating a visually appealing effect. As you scroll, the images in each case study subtly change shape, adding an extra layer of interaction. This approach might not work for everyone, but for a UI design specialist like Mastromarino, it's a perfect way to showcase his skills.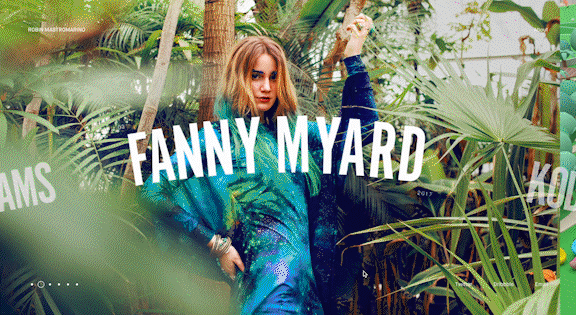 Also see: Front-end Developer Portfolio Examples From Top Developers
Locomotive, a studio located in Quebec, Canada, is known for creating engaging digital experiences. This expertise is showcased in their design portfolio site, which is filled with fun and captivating animations. These animations are not just limited to the homepage but are thoughtfully incorporated throughout the site. 
The attention to detail is evident, and small surprises keep viewers engaged as they explore the site. This is a perfect example of how animation can be used effectively to enhance a site's appeal without it becoming gimmicky or distracting.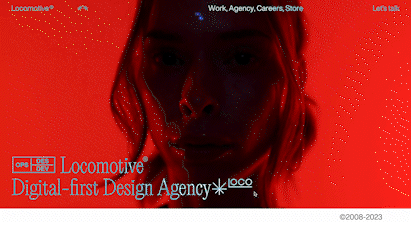 Made Thought, a modern branding and design studio with offices in London and New York, showcases a bold and attention-grabbing portfolio. Visitors are initially met with a wave of text and images, which then lead to stunning displays of their work. The site has a contemporary feel, which is kept fresh and up-to-date through regular updates by the studio.
Recommended read: 9 Unique Design Portfolio With Examples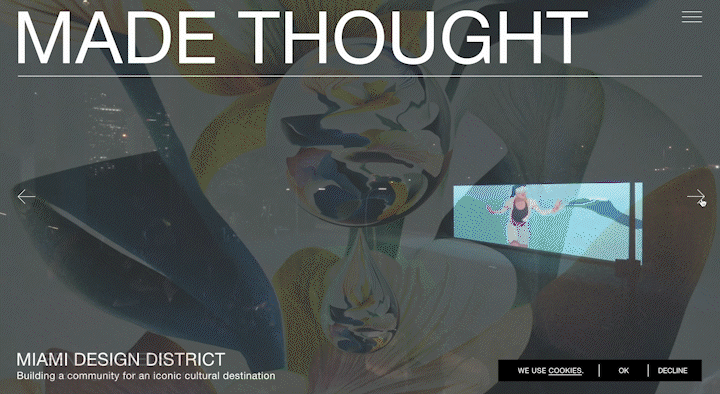 Yul Moreau, an art director from Seoul now based in Paris, has a portfolio site that instantly draws you in with its vibrant retro video background. Influenced by the '80s, Moreau's one-page site effectively showcases his work. It cleverly combines videos, images, smart scroll effects, and detailed text to give a complete picture of his portfolio.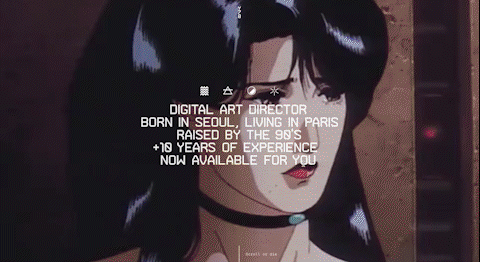 Web designers Jonny and Leigh have an impressive portfolio, with clients including big names like Nintendo, Estée Lauder, Oxfam, Scribner, Coca-Cola, Google, Ford, and Netflix. Their skills in web design are further highlighted by numerous awards and recognitions.
Their own portfolio site showcases their talents, with eye-catching visuals that depict them as action figures in different sections. The site provides a comprehensive view of their past work, featuring examples, screenshots, and key details about each project's goals.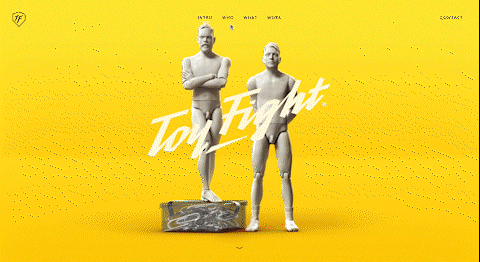 Also read: A Beginner's Guide on How to Become a Web Designer
This award-winning digital branding agency boasts a website that matches its high standards. The site is vibrant and dynamic, filled with high-quality images that highlight their work with renowned companies like Reard Paris, Paris Life Magazine, Playing Fashion, and Milan Design Dose.
The landing page sets a luxurious tone that continues as you explore their featured work. While the site is visually rich, it also provides useful information about each project and the services they provided. Overall, it's a top-quality, stylish, and sophisticated portfolio example.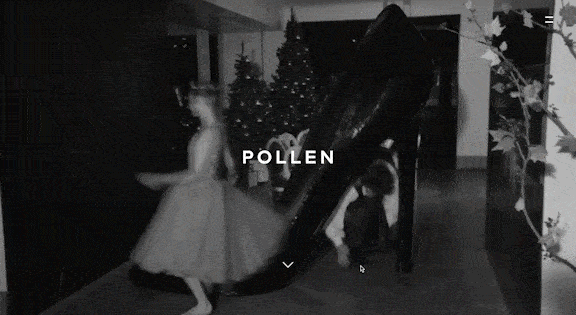 Kyson, a San Francisco-based designer, has a diverse portfolio from his nine years of experience working with various companies. His work spans from small non-profits to large tech companies, including the GivePower Foundation and Tesla. His portfolio site showcases his work in digital design, brand design, and art direction.
The site features innovative designs, striking imagery, and color choices, all while highlighting Kyson's unique personality. The beautifully presented case studies offer a step-by-step view of his creative process, reflecting a blend of creativity and professionalism.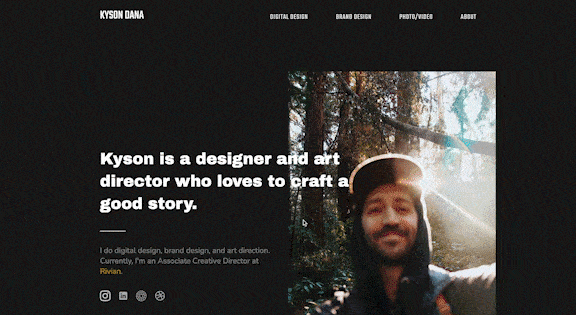 Irene Demetri, a Greek freelance designer, has made a significant impact in the digital world with her user-friendly designs for both web and mobile platforms. Her work has even landed her in the top 10 web design portfolios. Her portfolio site features a geometric square theme with a color scheme of red and grey. The site presents information minimally, but the elegance of the design is clearly visible.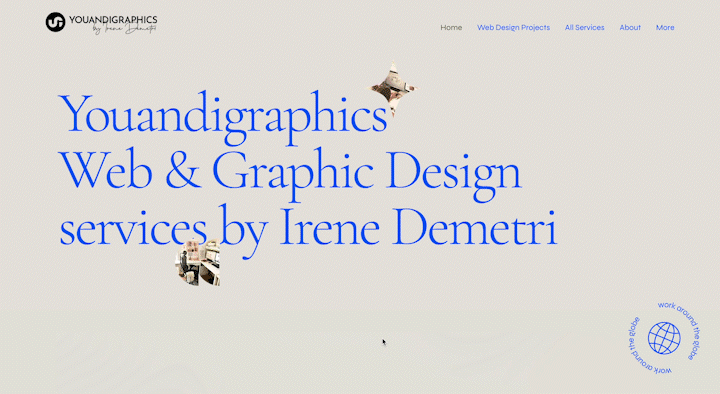 Also read: How To Excel At Self-Promotion As A Freelancer?
TMS is a hub focused on the development, support, and enhancement of web applications. It's unique in that it's not a designer's site displaying their own work. However, it achieves its goal perfectly. The design is clear and simple, allowing viewers to navigate to their desired sections with ease. Once there, they are met with well-organized and comprehensive information. It's a great example of design working in harmony with function. In short, it gets the job done!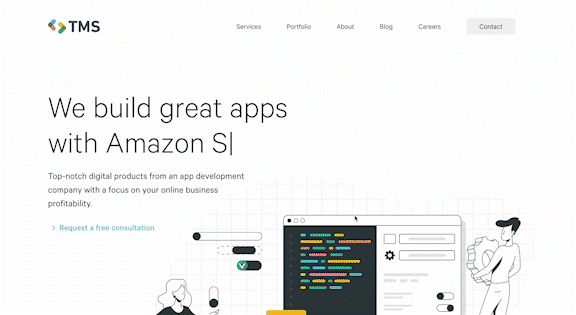 Zhenya Rynzhuk, an Art Director with a background in architecture, presents her award-winning work in her portfolio. Her work spans product and visual design, mobile and web projects, branding, typography, and animations.
She uses design thinking to solve real business cases and promote growth, as demonstrated in her case studies featuring projects for Adobe's XD Kit, Limnia, and ESPN. Her portfolio showcases her consistent design style, excellent flow, and meticulous attention to detail, all wrapped up in a creatively engaging presentation.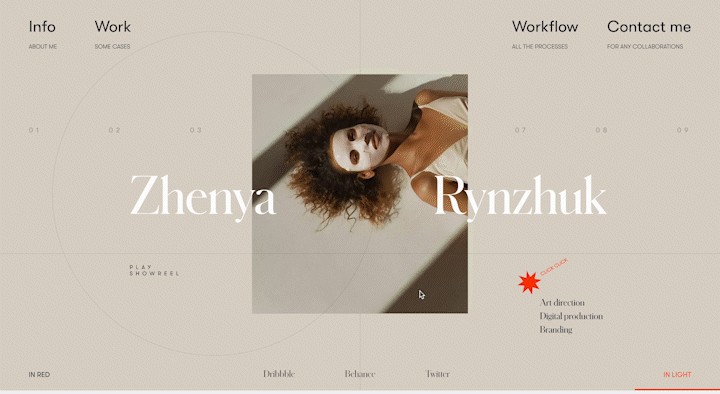 District2 is a creative hub boasting award-winning talent. Describing itself as a blend of creativity from Danish Vietnamese individuals and artistic unicorns, their website is filled with personality and unique styling.
Their portfolio showcases a meticulous approach to their work, leaving no detail overlooked. The site is lively, bright, and full of energy, reflecting their passion. They've worked with big-name companies like Lexus, Volvo, Disney, and Warner Bros.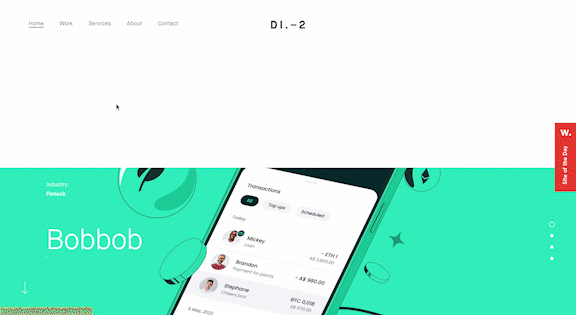 Igma is the portfolio site of Igor Mahr, an award-winning Art Director and Digital Designer. The landing page is a beautifully designed showcase filled with captivating effects. His featured works, including projects like Talkwave and Mantel, along with a selection of his illustrations, create a consistent theme that seamlessly transitions from one page to the next. The unifying elements of color, typography, and effects make the entire site a cohesive and impressively presented display of his work.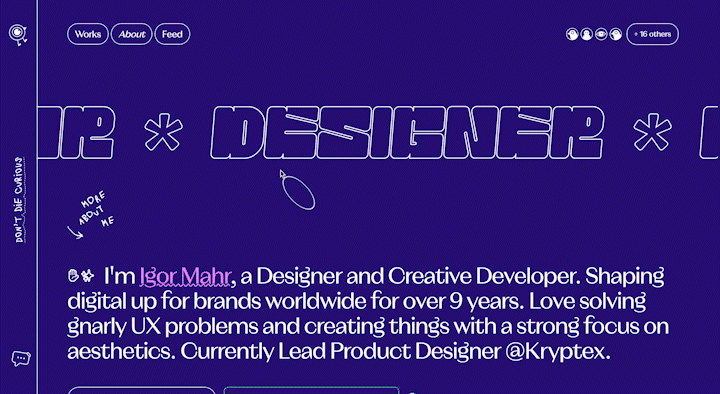 Olivier Ouendeno, a Paris-based freelance digital designer, showcases a beautifully crafted site that radiates a personal touch and stylish elegance. The site is minimalist, featuring images with a soft focus that evoke strong emotions.
She has worked with prestigious brands like Armani, Roger&Gallet, Bollinger, BMW, Lancôme, HSBC, and Pierre Hermé Paris. Her portfolio highlights her notable work for Wines and Spirits and Askja Audio.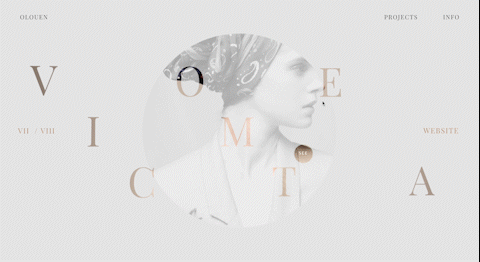 Suresh Murali, a UI/UX designer, and developer, presents a clean and straightforward portfolio that reflects his passion for crafting user-friendly and aesthetic UI designs. The site is devoid of any unnecessary distractions, focusing solely on his professional identity and skill set.
It lists his competencies in product design, design systems, information architecture, HTML & CSS, React, Node JS, project management, visual communication, concept development, and proficiency in tools like Figma, Sketch, and Principle. This clear and concise presentation of skills makes it easy for potential clients or employers to quickly assess his expertise.
Also read: A Beginner's Guide To Become A UX Designer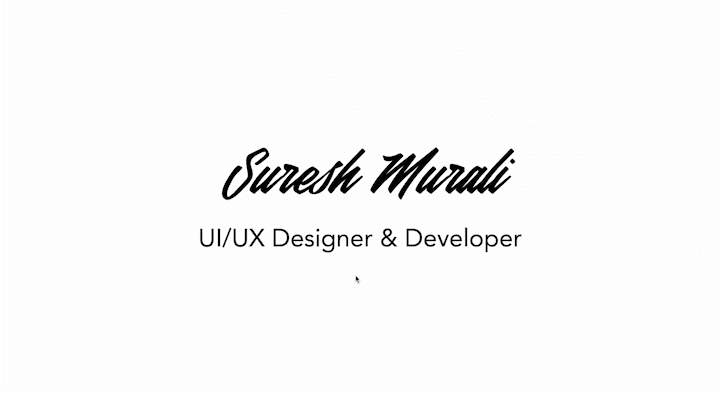 Prashant Sani, a celebrated front-end web developer hailing from Mumbai, India, exhibits a portfolio that stands as a clear demonstration of his proficiency in crafting responsive websites utilizing HTML5, CSS3, SVG, and inventive JavaScript.
His portfolio is a dynamic display of his professional endeavors, with each project depicted in a visually captivating way that underscores his dedication to progressive enhancement and immersive interactivity. The portfolio is neatly segmented into categories such as Projects, About, Training, Blog, and Contact, all of which can be easily navigated from the side menu bar.
The incorporation of vivid colors, compelling visuals, and comprehensive case studies for each project infuses an element of depth and interaction that is both engaging and enlightening.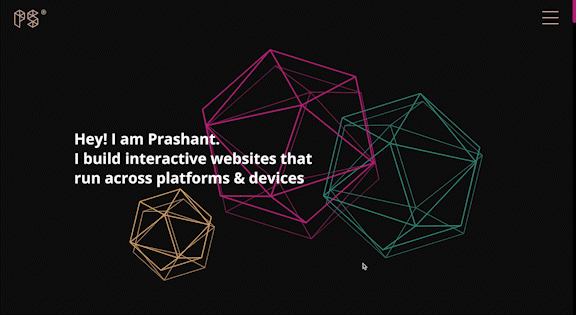 Riccardo Zanutta is an interactive front-end developer. His portfolio beautifully demonstrates his knack for combining aesthetics and functionality. The design of the site is elegant and sophisticated, thanks to the use of clean lines, ample white space, and a carefully chosen color palette. The project is neatly organized into sections.
These include an introduction, analysis and preparation, branding, and design. This structure makes it easy for visitors to understand the project. For those who want to explore his work in more detail, a link to the actual website is provided. The site is not just pleasing to the eye, but it's also informative. It gives visitors a comprehensive look at Riccardo's approach to web design.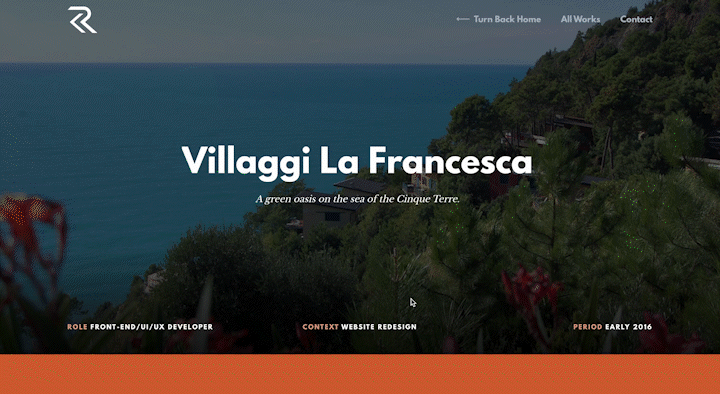 Dan Spratling, a UX Designer and Frontend Developer, showcases a portfolio that stands as a clear demonstration of his expertise in crafting attractive and user-centric websites. His site is neat and uncluttered, emphasizing his professional persona and the array of services he provides.
Dan's portfolio leans towards a text-centric approach, offering a lucid and succinct overview of his work and the unique value he brings to his clients. The website features endorsements from clients, underscoring his capacity to exceed expectations and his meticulous attention to detail.
Furthermore, the site incorporates links to his various projects and services, enabling prospective clients to delve deeper into his work and gain a better understanding of the breadth of services he provides.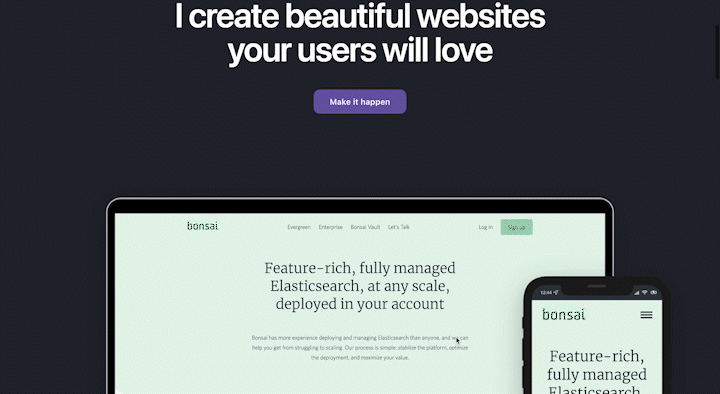 Also read: 15 Most Important Features For Your Portfolio Website
Conclusion
Your portfolio, without a doubt, is your professional fingerprint, uniquely yours. It's more than just a showcase of your work; it reflects your identity, journey, and potential. We hope these diverse examples have sparked fresh ideas for presenting your story compellingly and authentically. As you build or refine your portfolio, let your personality and process shine. Showcase your successes and learning experiences. The more genuine and clear you are, the more you'll resonate with potential clients or employers.

Remember, your portfolio is a living document, evolving with you. So, keep it updated and stay passionate. Happy crafting!
Also read: Listen & Learn: 24 Best Podcasts Freelancers Should Tune Into