In today's fast-paced business world, managing vendors well is crucial. It can make a big difference by making operations smoother, improving relationships with suppliers, and reducing risks. In this blog, we'll take a look at the top vendor management software solutions that are changing how businesses handle their vendor relationships.
These software solutions offer many features and benefits, from putting all your supplier data in one place to automating how you buy things. We'll talk about the best features of each software, how they cost, and how they're rated on trusted platforms like Capterra and G2. Whether you want to make vendor management simpler, communicate better with suppliers, or make your supply chain work better, these vendor management software options have got you covered.
1. Netsuite
NetSuite stands out by bringing all your supplier information together, making your operations smoother and saving you time. It helps businesses communicate better with their suppliers, reducing the need for emails. NetSuite also has a vendor scorecard feature that helps you track how well your suppliers are doing, including their error rates and on-time deliveries.
This software offers many advantages! It makes managing suppliers easier by giving you a single place to see all their information. This is great for negotiating contracts and growing your business while keeping costs down. It also helps you cut costs and improve quality by giving you a complete view of your suppliers. Plus, with NetSuite, you can compare different suppliers to find the best ones for your needs.
In short, NetSuite does a lot of things to help you manage your suppliers, like keeping records, providing portals, and using scorecards. It helps with supplier compliance, organizes your documents, tracks performance, and makes communication better. It's a must-have tool in today's competitive business world.
Pricing
Custom pricing.
Ratings
Capterra – 4.1⭐/5
G2 – 4.0⭐/5
You might also find useful: Top 10 Inventory Invoice Software
2. CloudBlue
CloudBlue is a top-notch platform for making vendor processes easier. It's all about simplifying how you deal with vendors by automating many tasks like buying things, handling bills, keeping track of agreements, and talking to suppliers. CloudBlue is known for working with the best in the industry to make tasks like finding suppliers, negotiating deals, and managing contracts a lot more efficient.
It gives organizations one place to keep track of all their agreements, contracts, and talks with vendors. It makes vendor management easier and gives you strong tools for reporting and analysis. This helps businesses improve how they buy things, manage contracts, handle bills, and measure how well their vendors are doing. You also get to see real-time info about how your vendors are performing, what's in your inventory, and your billing data, so you can make better decisions.
CloudBlue goes beyond just managing vendors; it also helps you get valuable insights and data, making it easier to sell things and manage and expand your offerings. It puts a strong focus on security and offers excellent support, making it a complete solution for your needs.
Pricing
Annual SaaS: Benchmark Price of $65 per User/Month, Minimum 10 Users, annual payments, includes all features of Monthly SaaS.
Ratings
Capterra – 4.6⭐/5
G2 – 4.7⭐/5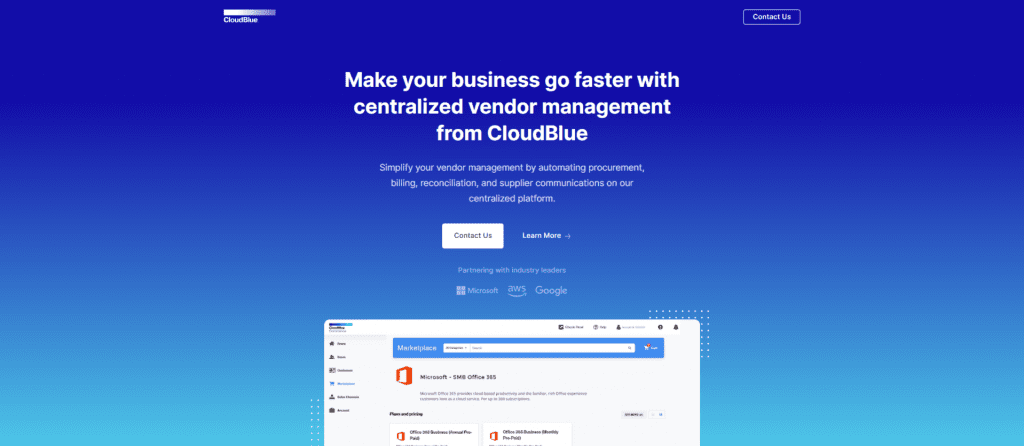 3. TYASuite
TYASuite Vendor Management Software is a complete solution for handling vendors and suppliers across different industries. It modernizes the old-fashioned way of bringing vendors on board, which used to involve a lot of paperwork.
One standout thing about TYASuite is that organizations can set up rules for the documents vendors need to provide, and these documents can be easily attached and checked in real time. This makes it much faster and more accurate to approve new vendors.
The digital vendor management tool in TYASuite lets organizations keep an eye on vendor agreements, see how vendors are doing right now, manage important tasks and milestones, and even stop working with vendors or delay payments if needed. It makes the process of working with vendors much simpler.
And it's not just about vendor management; TYASuite also helps speed up the time it takes for vendors to start working with you, reminds you when it's time to renew agreements, helps you find vendors who are cost-effective, and works smoothly with other TYASuite platforms.
Pricing
Startup Plan: ₹1250/user/month (Up to 10 Users), essential procurement features, basic support.
Pre Series B: ₹999/user/month (10 to 50 Users), adds advanced procurement features and basic support.
Post Series B: ₹899/user/month (50+ Users), includes even more advanced procurement features and enhanced support.
Enterprise Plan: Custom Quote, Unlimited Users, a full suite of advanced features, and customizations.
Ratings
Capterra – 4.2⭐/5
G2 – 5.0⭐/5
Also learn: 25 Best Business Management Software In 2023
4. Refrens
Refrens provides custom vendor management solutions to manage expenses for multiple vendors in one place in a more streamlined manner.
Refrens has helped ed-tech companies to manage the expenses they incur for hiring instructors.
Case Study with UpGrad
Refrens' success in vendor management is evident in its partnership with UpGrad, a well-known online education platform. UpGrad used to struggle with managing expenses related to their numerous instructors every month. They had issues with inconsistent invoice formats and frequent data errors, causing confusion and wasting time.
But when they teamed up with Refrens, things changed for the better. Refrens made vendor management a breeze for UpGrad. They could now easily upload an Excel file with instructor details and payment info. Refrens automatically created separate expense records for each instructor, which could be sent with a single click. Instructors received invoices in their Refrens accounts, allowing them to accept, reject, or edit them as needed.
Any changes made by instructors were quickly communicated to UpGrad, eliminating the need for manual intervention. This streamlined approach boosted efficiency and significantly cut operational costs. Refrens proved its expertise by tailoring a solution to UpGrad's vendor management needs, showing its dedication to delivering customized solutions for effective vendor management.
To read the full story of how Refrens revolutionized UpGrad's vendor management system, read Refrens for Vendor & Enterprise Expense Management – UpGrad Case Study
Pricing
Free Plan: free plan for small businesses to create up to 50 documents/year
Premium Plan: Pricing starts from as low as ₹100/month or $2.5/month depending on the number of users & features
Ratings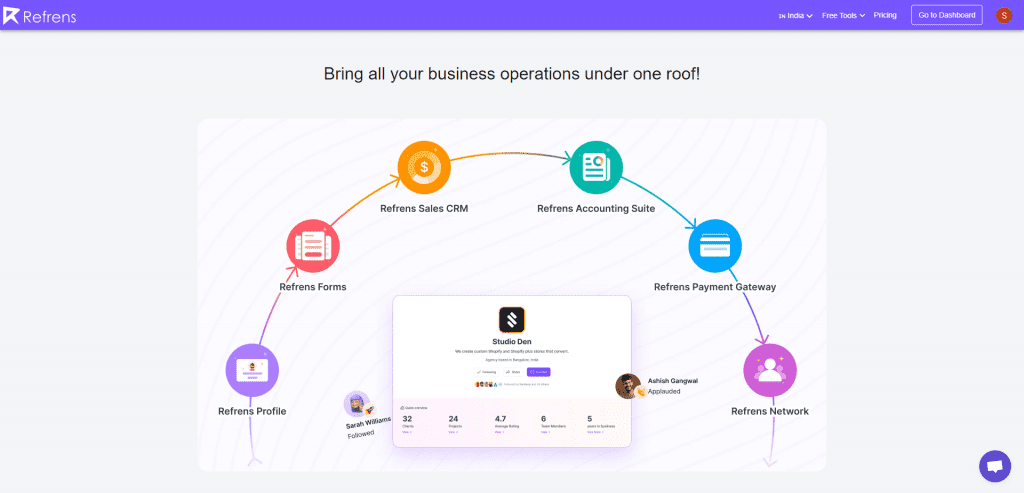 5. Quantivate
Quantivate is a leader in vendor management software, providing a complete solution to strengthen relationships with vendors, improve how you check their backgrounds and lower risks.
Quantivate's software takes care of everything related to vendors, like checking their backgrounds, assessing risks, reviewing contracts, keeping an eye on them, and making sure everything is in order.
One standout feature is that it makes everything more visible, so you can communicate easily through user accounts, and vendors can access their own information. It keeps all your vendor data in one place, making it easy to find what you need.
The software also helps reduce risks by providing tools to review contracts, assess risks, and figure out how important a vendor is, all backed by strong reporting tools.
Pricing
Custom pricing.
Ratings
Capterra – 5⭐/5
G2 – 4.5⭐/5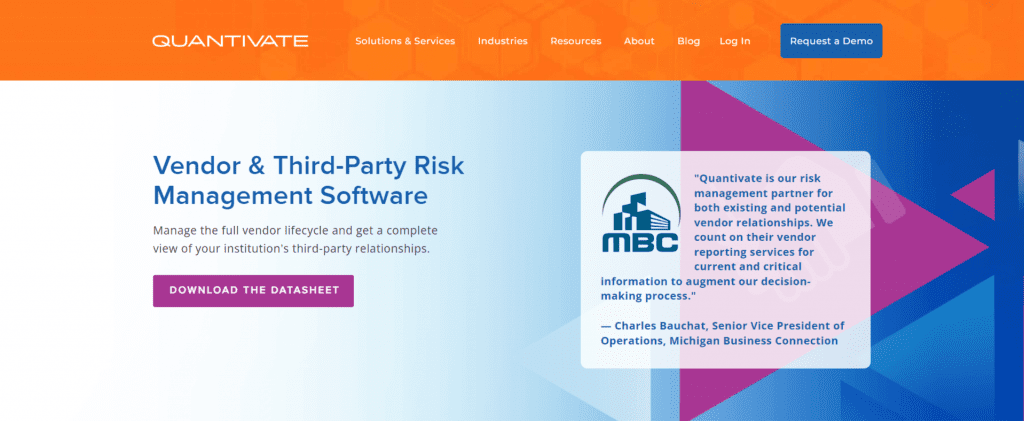 Also read: Industry-wise Top Lead Management Software in 2023
6. SAP Vendor Program Management by Vistex
SAP Vendor Program Management by Vistex is a standout tool in the world of vendor management software. It's a powerful software designed to help businesses increase their revenue and make sure they get the money they're owed while controlling costs effectively.
One of the best things about it is that it helps maximize revenue. With SAP Vendor Program Management, businesses can assess vendor offers, manage their finances, and control costs, all of which can lead to making more profit. This is especially useful for companies that want to improve their financial performance.
Additionally, the software makes businesses more profitable by reducing mistakes and speeding up reimbursements. It does this by using easy-to-understand visualizations, personal dashboards, and real-time data analysis, which also helps improve relationships with partners.
SAP Vendor Program Management has a lot of features, including cost recovery, better chargeback processes, evaluating vendor offers, tracking performance, and getting back money you're owed. It's also safe to use and can be accessed from the cloud, which makes it even more convenient.
Pricing
Custom pricing.
Ratings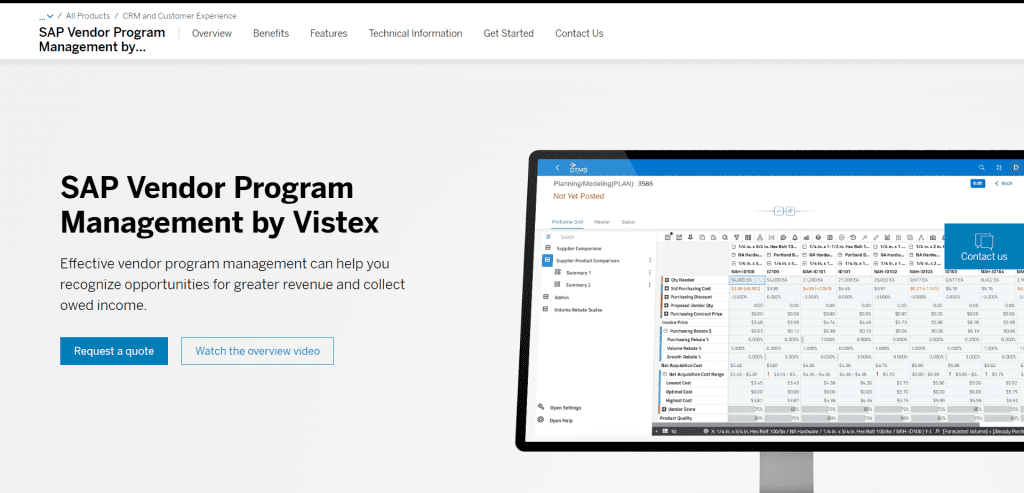 7. Zycus
In the world of vendor management, Zycus is a major player offering a complete solution for managing suppliers efficiently and effectively. It simplifies processes, strengthens the supply chain, and helps businesses save money, making it a game-changing tool for those who want to improve how they work with suppliers.
One important thing it does is create a portal for suppliers to use. This portal lets suppliers do things themselves, from joining up to exchanging information, which makes everything work better and communication smoother. Zycus also keeps a big database of supplier info, making it easier to bring on new suppliers and make sure they follow the rules.
Zycus helps organizations measure and keep track of how well their suppliers are doing and manage the risks involved. It even uses AI to spot potential problems by looking online, making risk assessment more accurate and faster.
Pricing
Custom pricing.
Ratings
Capterra – 4.0⭐/5
G2 – 3.7⭐/5
Also learn: 25 Best Business Management Software In 2023
8. Intelex
Intelex is a tool that helps you manage vendors in a proactive way, so you can prevent problems instead of just reacting to them. It gives you real-time info on how well your suppliers are doing, making it easy to work together smoothly.
One of the best things about Intelex is that it helps improve the quality of the products and services you get from your vendors. It quickly finds and fixes quality issues, which keeps your standards high.
Intelex is also great for making your supply chain work better. It keeps your supply chain flexible and ready to meet your changing business needs.
The software keeps all your supplier info in one place, so everyone in your organization can find it, no matter where they are. It makes it easy to bring new suppliers on board, keeps all your documents in one spot, and makes sure your suppliers follow the rules.
By putting all your supplier data in one online database, Intelex makes things efficient and helps you work together better. This reduces the cost of poor quality and makes things easier for everyone.
Pricing
Custom pricing with the following plans
Small and Medium Businesses: To manage specific EHS and quality needs
Enterprise: Robust solution for enterprises across EHS and quality programs.
Ratings
Capterra – 4.3⭐/5
G2 – 4.0⭐/5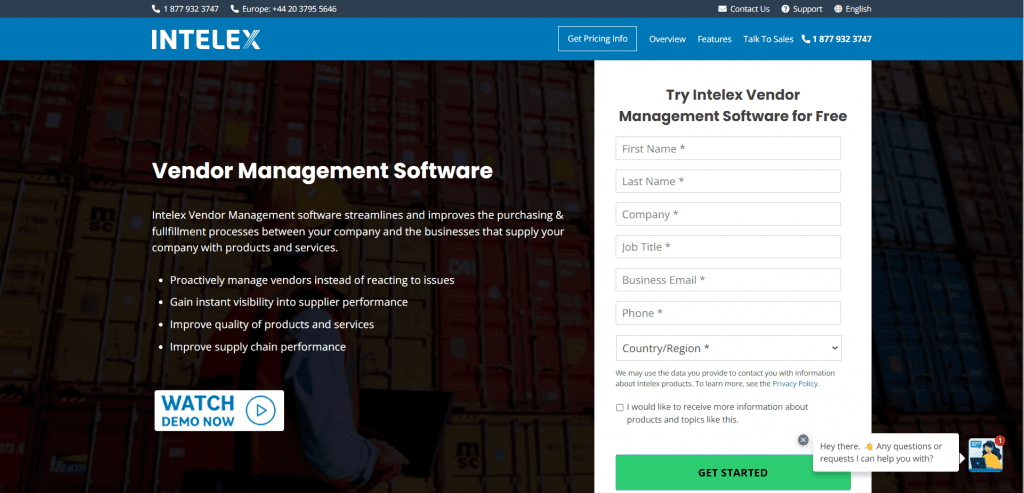 9. Coupa
Coupa uses AI to help you reduce risks when working with third-party partners. It makes it faster to bring new partners on board and gives them an easy experience. It also checks for risks regularly, making sure your partners are doing well and following the rules. If something is missing, Coupa reminds everyone, which makes the back-office work better and reduces delays.
Coupa's risk management tools protect your business by finding and solving problems early. This keeps your operations and reputation safe. By improving how you work with partners and reducing risks, Coupa makes sure you get the most value from your business relationships. It's like a win-win partnership.
Coupa also has a bunch of apps that work well together (called BSM or Business Spend Management apps). They make it easier to work with suppliers and other partners. It covers Supplier Information, Contracts, Sourcing, and Buying, making sure your vendor management is complete and efficient.
Pricing
Registered: Free, includes Business Profile, Orders, E-Invoices, Catalogs, Payments, Sourcing Events.
Verified: $45.75/month (Billed annually), includes everything in 'Registered,' plus Verified Badge and Priority Search Rank on Coupa's platform.
Ratings
Capterra – 4.2⭐/5
G2 – 4.2⭐/5

Read: Data Capture Forms: Your One-Stop Guide
10. Airbase
Airbase's AP (Accounts Payable) Automation Vendor Portal is a fantastic tool for working smoothly with your vendors. You can invite your vendors to use this platform, where they can share important payment info, and upload contracts, and tax documents, all while keeping an eye on payments in real-time.
One great thing is how easy it is to invite vendors. Airbase makes it simple to get vendors on board, whether they're already in your system or brand new. With just a few clicks, you can send out invites, making vendors a key part of your payment process.
Security is a big deal in finance, and Airbase takes it seriously. When vendors handle their info through the Vendor Portal, it gives you peace of mind. You get notified whenever there are updates, which makes everything more secure and clear.
The Vendor Portal gives vendors the power to update payment info, send invoices, track payments, get payment notices, and share documents. This makes collaboration smooth and efficient and also strengthens your relationship with vendors.
Pricing
Custom pricing with the following plans:
Standard: Scalable entry package for up to 200 employees with limited features.
Premium: For up to 500 employees, offering efficiency and all modules but not deeper functionality.
Enterprise: Ultimate configuration for up to 5,000 employees, including all modules and full features.
Ratings
Capterra – 4.8⭐/5
G2 – 4.8⭐/5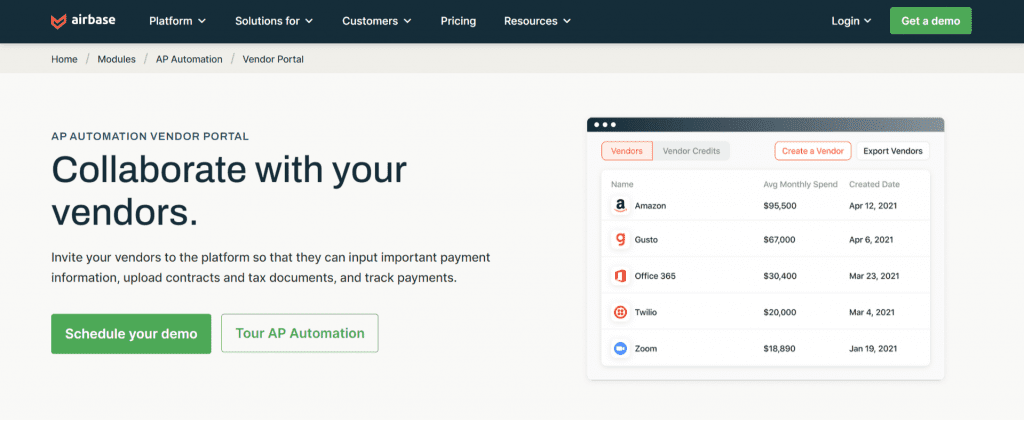 11. Gatekeeper
Gatekeeper HQ is the top choice for vendor management software. It gives you one safe place to see all your vendor relationships. In today's business world, saving money, lowering risks, and doing things efficiently is really important, and Gatekeeper is great at making these things happen.
Gatekeeper makes life easier by giving you a special vendor portal. It helps vendors join up and get started smoothly. This special feature also makes it easier to handle administrative work and follow the rules.
One of the best things about Gatekeeper is how it helps you manage risks related to your vendors. It lets you find and deal with risks effectively, which is especially important in industries with strict rules, like finance.
Having records that you can check is important for being clear and accountable, and Gatekeeper makes sure all your vendor stuff is stored in one place and easy to access whenever you need it. It also helps you see how well your vendors are doing with balanced scorecards and regular reviews.
Pricing
Essentials: $1,125/month, Unlimited Users, 150 Suppliers/Contracts, Annual Reviews.
Pro: $2,715/month, Unlimited Users, 500 Suppliers/Contracts, Bi-annual Reviews.
Enterprise: $4,815/month, Unlimited Users, 1,000 Suppliers/Contracts, Custom Terms & SLA.
Enterprise Custom: Fully bespoke plan for large customers with custom needs and unlimited suppliers/contracts.
Ratings
Capterra – 4.7⭐/5
G2 – 4.5⭐/5
Read more: Exploring 10 Best Sales Prospecting Tools For Sales Teams In 2023
12. Cobblestone
CobbleStone is a modern Vendor Management Software (VMS) that takes a smart and proactive approach to managing vendors. It's built on Microsoft's powerful .NET framework and has already changed how professionals in procurement, vendor management, and purchasing work in many different industries.
CobbleStone's Vendor Lifecycle Management makes it easy to handle the often complicated manual tasks involved in vendor management. It comes with real-time reports, analytics, and flexible hosting options that improve how you manage contracts and procurement. It also helps with federal compliance by checking vendors against OFAC lists to make sure you're following the rules.
Efficiency is a big deal for CobbleStone's Vendor Management. It makes the purchase order process work better, which saves money and boosts profits. With this software, you can avoid agreement breaches, missed deadlines, or compliance problems. You can also keep an eye on third-party services, control who has access to your data, and make sure everyone follows your internal rules.
CobbleStone makes it easy to stay compliant with local and federal rules, even when you work with lots of vendors. The software also makes vendor onboarding and performance assessments simple by sorting suppliers into different rating categories.
Pricing
Express Online Edition: $59 per month per user
Ratings
Capterra – 4.8⭐/5
G2 – 4.8⭐/5
13. GEP SMART™
GEP SMART™ makes supplier management easier by giving you valuable insights that help you save money and improve results.
It comes with a supplier portal that makes it simple for suppliers to update their info, respond to surveys, and share important details. You get to see how well suppliers are doing with scorecards, surveys, questionnaires, and action plans. There are also supplier dashboards that show important numbers like spending, contract status, and purchase history, which makes your relationships with suppliers stronger.
GEP SMART™ keeps all your supplier info in one place, so you can see it in real-time. It's cloud-based, so you can use it from anywhere to handle everything from finding suppliers to buying things and paying for them.
The Master Data Management feature makes sure all your supplier data is consistent across all your procurement activities, from planning to buying. You can also check how well you're doing compared to others, keep buyers happy, and make reports that fit your needs.
And, to make sure all your supplier data is accurate and trustworthy, GEP SMART™ has workflows and administration features that follow your rules and processes. This is really important for managing suppliers effectively.
Pricing
Custom pricing.
Ratings
Capterra – 4.6⭐/5
G2 – 4.4⭐/5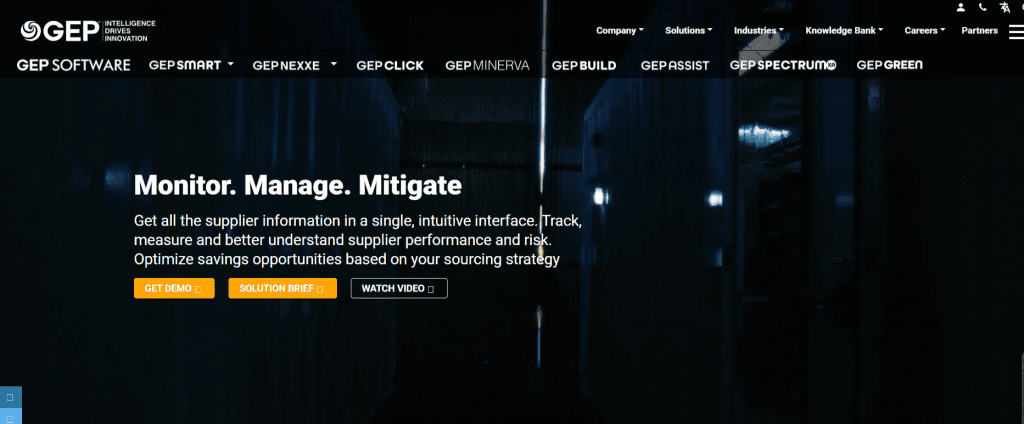 14. Dock
Dock is a leading Vendor Management Software that helps businesses save money by making their supplier-related work more efficient.
With Dock, you can put all your vendor info in one place, making it easy to find and manage. Suppliers can use a self-service portal to share their data, which simplifies how you exchange information.
Dock is also great at checking out vendors. It helps you keep track of how well they're doing with scorecards. You can customize the categories and ratings to fit your needs.
Some of its important features include a Self-Service Portal for vendors to update their info, Centralized Storage for keeping your data in the cloud, customizable Vendor Questionnaires, Vendor Scorecards for thorough assessments, Vendor Notifications for getting real-time updates, and Secure Storage to lower risks with cloud-based access control.
Pricing
Custom pricing.
Ratings
Capterra – 5⭐/5
G2 – 4.3⭐/5
Conclusion
In today's highly competitive business landscape, effective vendor management is not just a necessity; it's a strategic advantage. The top vendor management software solutions discussed in this blog offer a diverse range of features and capabilities, catering to the unique needs of businesses across various industries.
Whether you are a large enterprise or a growing startup, choosing the right vendor management software can make a significant difference in your operational efficiency and bottom line. So, explore these options, consider your specific needs, and make an informed decision to stay ahead in the competitive world of modern business. Your vendors and your business will thank you for it.