You have joined the freelance bandwagon. You're working on projects you have always dreamt of; enjoying your freedom, and building your business slowly. Let's admit it, you're having a good time!
There are many things other than writing on your plate — pitching to new clients, marketing your services, building your brand on social media, invoicing, and networking with the community. These multifaceted tasks can distract you from writing and leave you no room for improvement. But thankfully, we have plenty of writing tools (both paid and free) to assist here. While the list is long, here are our tried and tested content writing tools to level up your writing.
Essential Writing Tools For a Content Writer
To Level Up Your Grammar
It's one of the most popular paid Grammar checking tools out there. You can try the free version to get a feel of it. Non-writers can benefit from it, too, for writing error-free pitch emails and social media posts and, in general, improving their grammar.
The tool fixes grammatical errors like punctuation, subject-verb agreement, spellings, etc. It also explains why it's making the change, which helps improve your writing. It has a plagiarism checker that often comes in handy while working with other writers and subcontractors.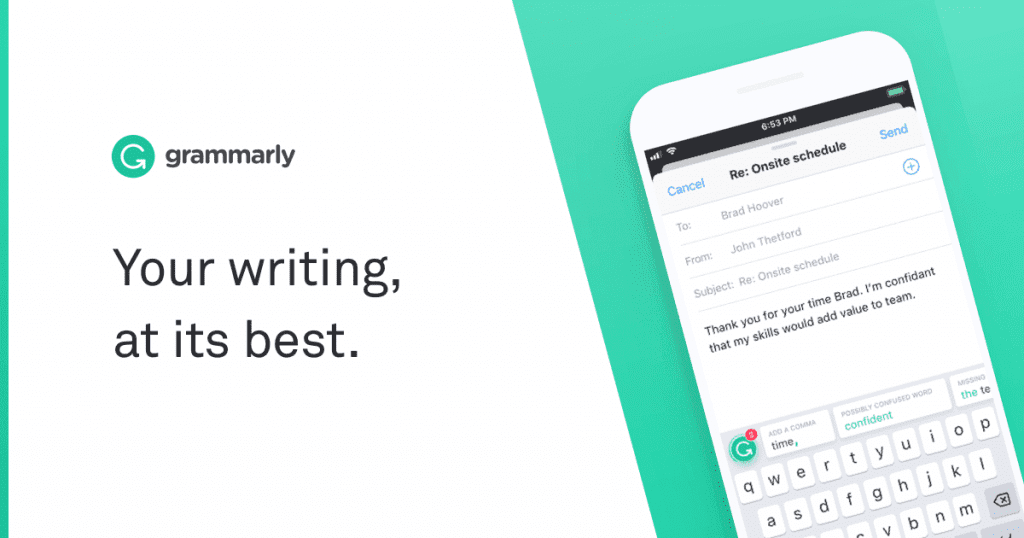 To Precise Your Use of Words
This is a free online tool and does everything a dictionary should do for you online. So if you're overusing a word in your article, go to this site and pick a synonym. But the best feature of this tool is it gives you the exact word if you input the meaning. It also helps you learn new words, trending words, and much more. In a nutshell — if you're a writer, you will love to have this tool!
Check out how to become a freelance content writer in this blog!
To Optimize Content
If you're a content writer, it's a no-brainer that you need to create a great headline that hooks your audience and the search engine too. CoSchedule's Headline Analyzer just does that. It helps you to craft headlines that are backed by data. It works by balancing the words, optimizing the number of words in the headline to attract engagement, and character count, bringing out more clarity, measuring the readability of your headline based on grade level, and lots more.
If your clients want you to write for the bots and the human audience, you can't do without a keyword analyzer tool. Sermursh does just that for you. Find trending topics, look for ideas, and analyze what works best for the business. Semrush has different piercing plans, but you can try them for free before buying a subscription.
For Uninterrupted Writing
You can do so many things on your computer! But that can also hinder your productivity. That's where this tool comes in. A stubborn text editor blocks everything on your computer until you reach your writing goal. You can choose duration or number of words as your goal, but once you start, there's no way to go back! If you struggle with focus and deep work, give this tool a try.
The TomatoTimer is a web-based app that works on the Pomodoro technique. It's a simple app with a clean and crisp interface. You can set the timer for 25 minutes and concentrate on your work. Once you complete the 25 minutes, you can schedule a short break for 5 minutes or a long break for 10 minutes. The app lets you pause or reset the timer intervals.
Also Read: How To Set Your Freelance Writing Rate
For Readability
Hemingway App is an excellent editor that improves the readability of your content. It highlights sentences that are hard to read, suggests simpler alternatives, and identifies passive voice so you can tweak your content and improve the readability. The editor gives a readability score depending on how easy or difficult your content is to read.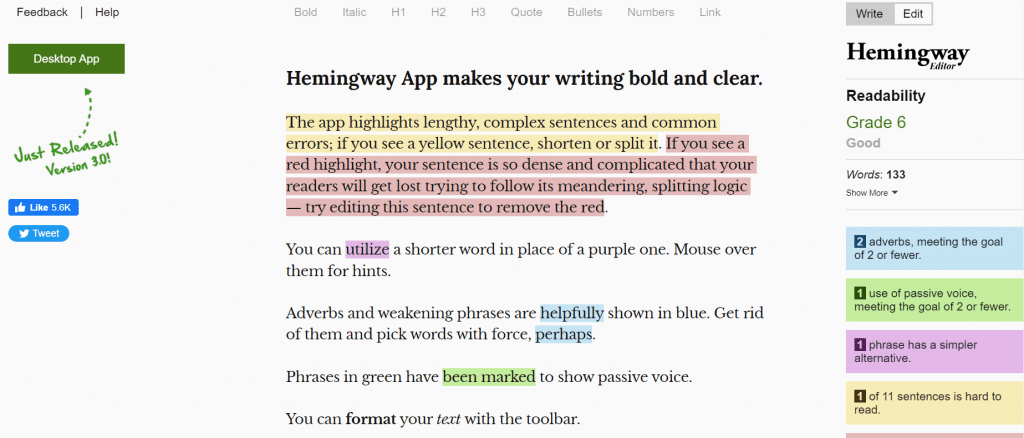 For SEO Optimization
If you're creating content, you want to drive traffic organically to your content. That's exactly what Clearscope does. The tool gets easily integrated with your existing tools like Google Docs and WordPress for seamless collaboration. Clearscope helps you optimize your content based on the users' search intent.

This tool helps you to write SEO-friendly, high-quality content with few clicks that ranks high on Google. This is a must-have tool if you're aiming for your content to be found by your target users.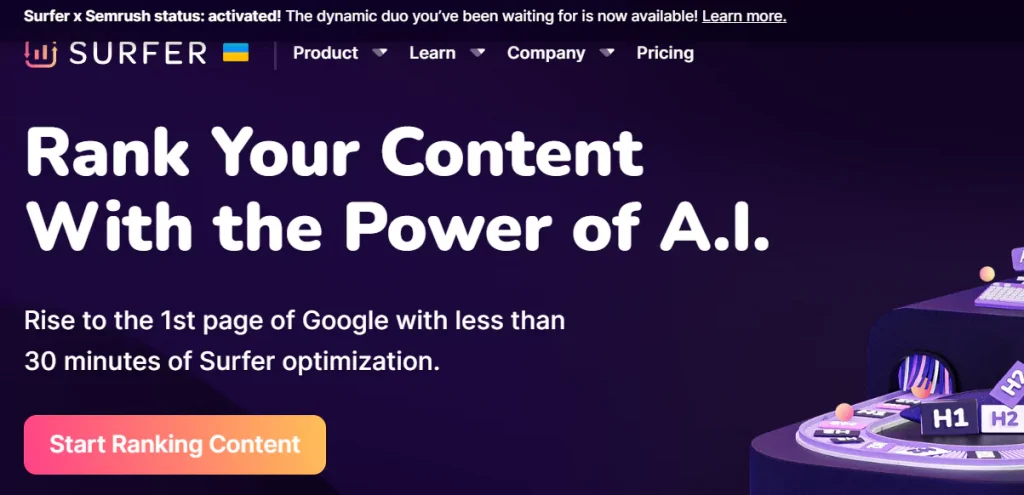 SEO Tools Centre
SEO Tools Centre AI Sentence Rewriter is an innovative tool designed to assist users in generating high-quality and unique content effortlessly. This state-of-the-art software employs advanced artificial intelligence algorithms to rephrase sentences while maintaining their original meaning. With a user-friendly interface and a vast database of synonyms, the AI Sentence Rewriter by SEO Tools Centre enables writers, bloggers, and content creators to save valuable time and effort by automating the tedious process of paraphrasing.
By utilizing SEO Tools Centre sentence rewriter tool, users can enhance their content's readability, improve its SEO performance, and avoid plagiarism concerns. SEO Tools Centre AI Sentence Rewriter is a reliable companion for anyone seeking to produce engaging and original content efficiently.
For Plagiarism
It's an online free plagiarism checking tool. You need to copy your text on the tool and, with a click of a button, can test your content's authenticity. If you're working with subcontractors, this tool comes in handy to detect plagiarism.
Paraphrasing Tool
Paraphrasingtool.ai is a mainstream rewriting tool that checks all the boxes when it comes to fulfil paraphrasing needs. With eight different tools, it serves all kinds of users to get the results they desire. Also, offers a sleek UI and easy navigation which enables all sorts of users from different domains to use this tool with ease. On the top, the tool offers free paraphrasing modes that users with regular needs can use.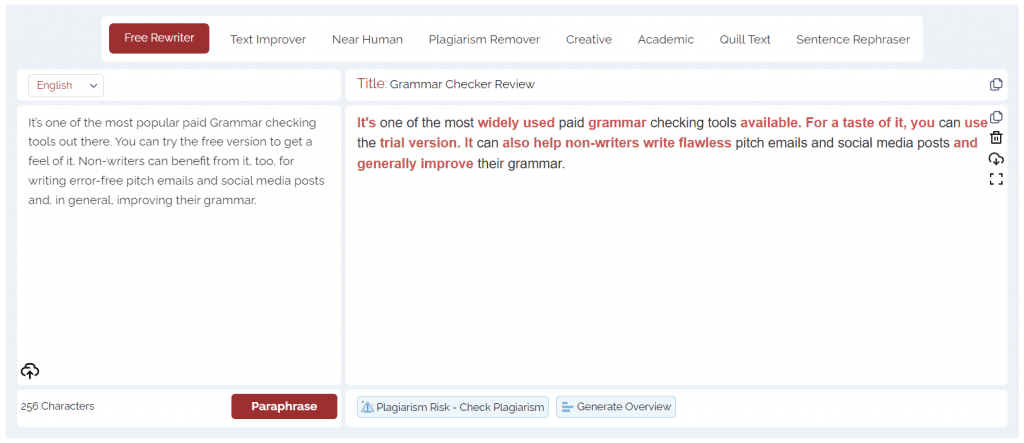 Overall, the tool is a great resource for people looking for a paraphrase tool that can help them rewrite text, helps them learn about different writing techniques used in manual paraphrasing and spark new ideas for their content.
Paraphraser.io provides a free paraphrasing tool that rephrases content without affecting its original context. This online paraphraser changes specific words and changes sentence structure to make the content unique and easy to read. It highlights the paraphrased text and gives an option to copy the result text in real-time. Besides this, you can also download the paraphrased text report in the local storage of your system for future use.
AI Tools For Writing
Are you stuck for words? Writer's block is a big challenge for any writer. With Copy.ai, you can create a copy in minutes. Copy.ai is an AI-powered copywriter that writes awesome content for you. You can get started for free to explore the tool. It has a free title generator, acronym generator, email subject line generator, and more for you to explore.
Want to become a copywriting superstar? Check out our blog for some insider tips and tricks to kickstart your journey!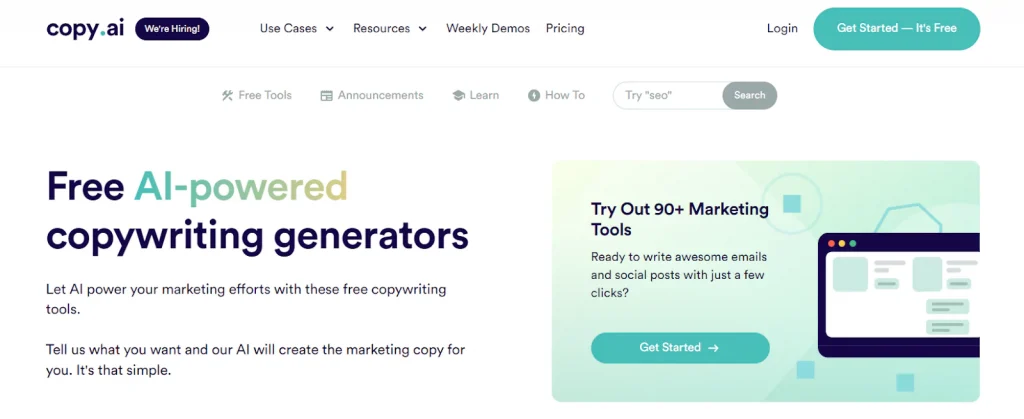 Conclusion
Using these tools, now you can have more time to focus on improving the quality of your content. If you like the list, do share it with your fellow writers!
Don't forget to let us know about any other helpful tools that you use to make your content game stronger.
Chayanika is a freelance writer for B2B Tech and SaaS companies. When she's not writing, you can find her practicing dance lessons, engrossed in a book, or traveling.