"Going full-time with your craft is when you know you want to pour gasoline on the fire you've already started"

~Arnab Nayak, StartupGyaan
Just like any other Engineering student, Arnab entered Engineering(Shiv Nadar University) with the hopes to make money, and not having to depend on his parents to fund his treks, and outings with friends, and to fulfill that desire of his, he thought of starting a YouTube channel back in 2014, when vlogging was relatively a very new concept in India.
In this interview with Arnab, we will learn about his transition from an aspiring YouTuber, to a freelancer, and to a full-time YouTuber with his channel nearing 300K subscribers.
How did you kickstart your freelance journey?
When I entered college, I wanted to be a YouTuber, but I didn't know what to talk about, and neither did I have the equipment, so the next best thing I could do was to freelance. I was decently good at writing, and I thought if I registered myself on a freelancing website, I would find projects easily, but Boy, I was wrong.
It took me one year to get a freelance gig that paid me $5.
2. Freelancing career – What do you think was the biggest challenge you faced?
You will not get projects unless your profile has reviews on them, and no matter how good you are, you need to struggle to get your first project. It took me over a year of waiting and trying to get my first paid writing project that paid me $5.
And I think this is a challenge most of the freelancers face. They aren't able to maintain a consistent stream of projects. Just like others I too struggled with this for a long time, and it took me a long time to establish a constant stream of projects.
Harness the power of Freelancers
Our Business experts will help you find the right Freelancer who can help you with exactly what you need. Design, Marketing, Content, Tax, Legal. You name it, we got it.
3. How did you choose the niche of your YouTube Channel – Startupgyaan?
I initially started with the hope of doing Tech reviews, but then I realized it could be a costly affair since it involves gadgets and whatnot. Later I thought of doing some motivational videos, but the motivation wasn't intrinsic, and I wasn't sure if I was motivated enough to be able to do it myself.
I finalized the idea of doing something around startups because I thought it'd be a great way for me to learn a lot since this would involve me researching, and reading a lot about the world of startups, and now that I look back, I think my assumption was correct.
Exploring the world of startups has taught me a lot, and given me the opportunity to meet and interact with great minds like Dr. Ritesh Malik sir, Ankur Warikoo, Dharamveer (Zostel's Founder), and it's been an experience full of learnings.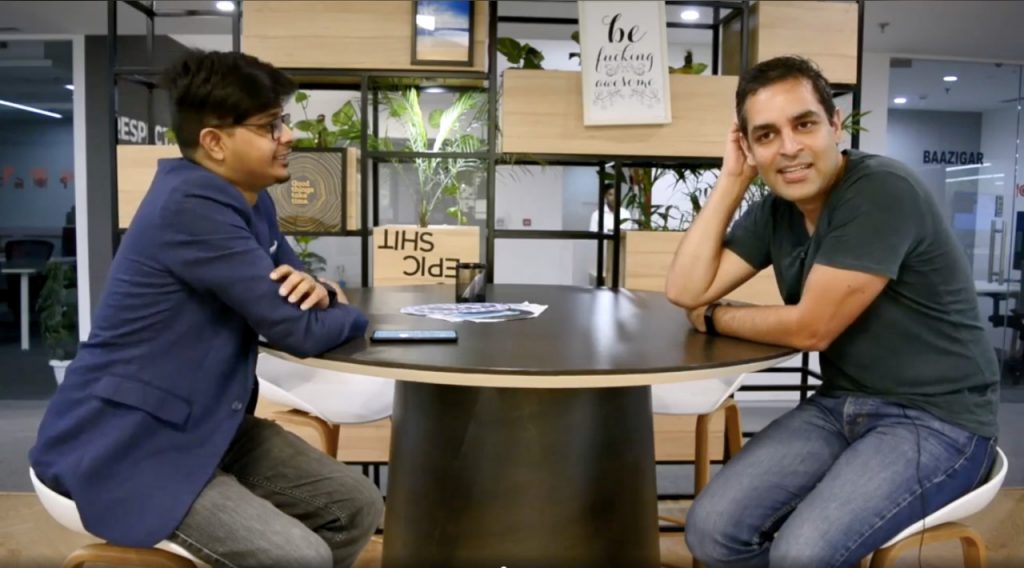 4. Story of getting your first job? How did you land your first job?
When I graduated, although I had an offer for an engineering role, I didn't really want to take it up, so I decided to take up an internship in writing, which was due to the fact that I had gathered 1000 followers on Quora in just 3 months.
My first internship led me to my first job as a content writer where my job was to leverage content as a medium to grow my company's online presence.
And I think I picked up most of my content creation skills on the job that ultimately helped me in building an audience for my YouTube channel – StartupGyaan.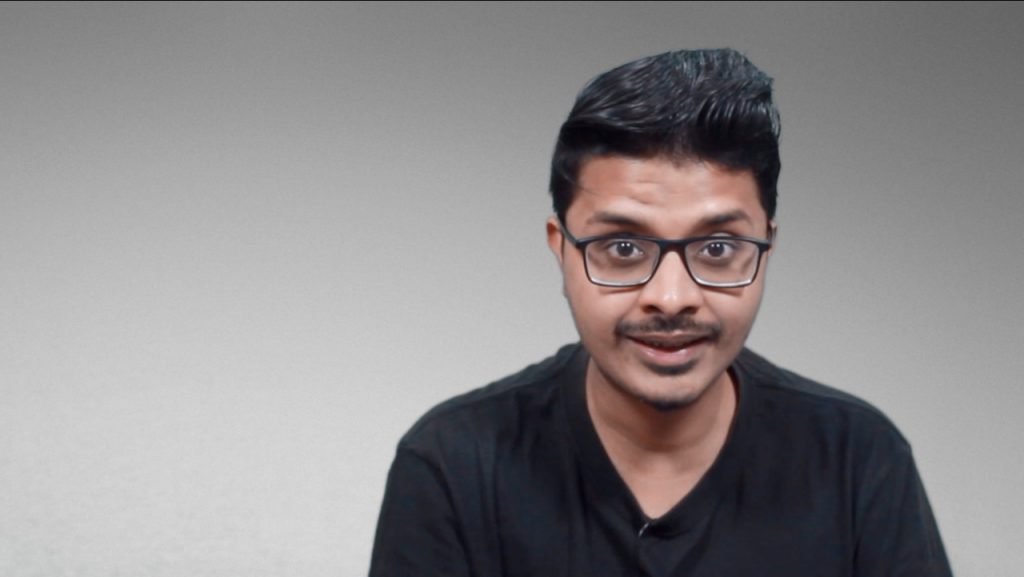 5. How did you decide to go full-time with your YouTube Channel – StartupGyaan?
I decided to go full-time with StartupGyan in March, 2020 when the world was hit by the pandemic leading to global lockdowns. Now that I look back, I think it was a brave move, but I had been planning it for a long time.
And that's when I made up my mind that I will quit my job when I start making that much on a consistent basis. My employers were kind enough to let me chase my dream, and they let me off on a sabbatical in March 2020.
It's been over 9 months since I quit my job, and I think I am having a good time doing what I do.
6. How should someone who aspires to go full-time with their craft know when to quit?
Before you go full-time, you must have tested your craft, because going full-time is like pouring gasoline on the fire you have already started, and if you're still looking for the fire. I would recommend spending some time learning about what you really wanna do.
"If you have to ask if you're ready to quit your day job, and go full-time. You aren't ready".

~Arnab
7. How did you convince your family members to let you startup?
Honestly, I never had to convince them. When I had taken the decision to take the leap of faith, I was already making as much money as my job paid, and I had numbers to show – Revenue, Subscribers, and most importantly prior commitments from brands for endorsements.

They had trust in me that I will be able to handle myself, and even if I fail I have built decent skills to fall back at if I failed.
8. How can someone who aspires to do this convince their family to let them chase their ambitious dreams?
I had an internship, a job, a decent amount of savings, 77,000 subscribers, and millions of views before I had enough faith in myself to go full-time. If you're someone who wants to go all-in, test the waters first before you go all-in by quitting your day job.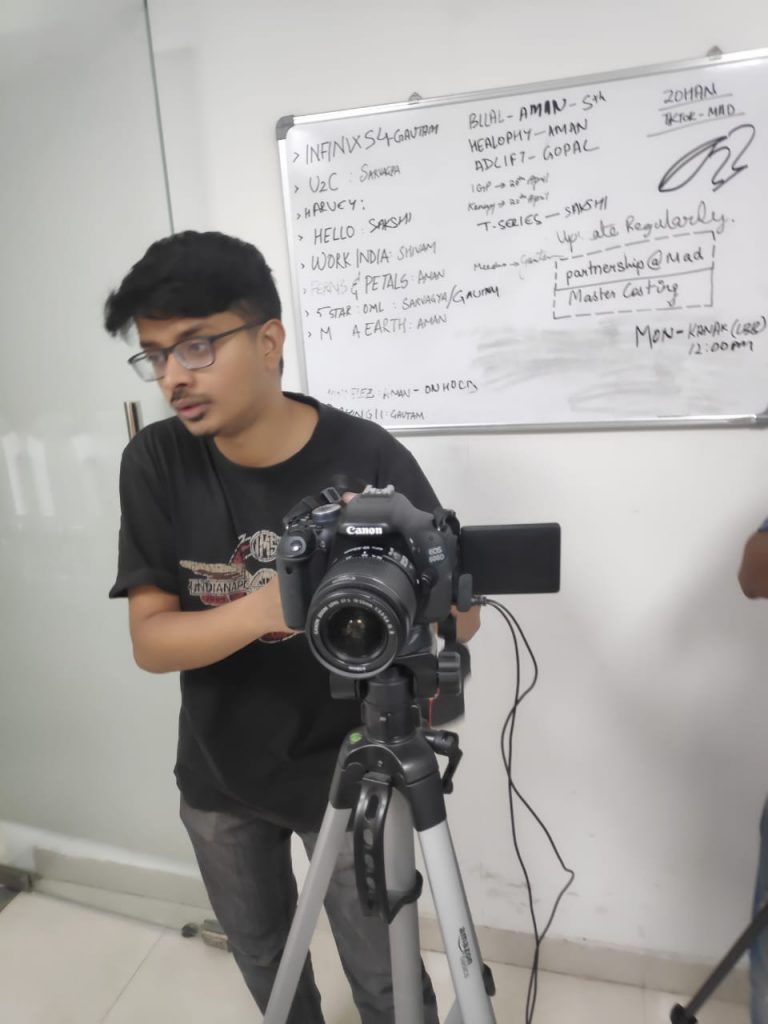 9. How did the lockdown affect your professional life?
The lockdown forced creators to get creative. Everyone was stuck at home, and constantly thinking of ways to engage with their audience better.
It brought in a lot of discipline, and I became very consistent. From posting 1 video a week, I was able to ramp up my releases to 2 videos a week. I was also able to bring in more interviews, and I am grateful for the opportunity to have interacted with the best of the entrepreneurs and have them come down to my channel.
10. Major challenges faced in scaling up your business? How did you overcome the challenge of being the bottleneck in your own growth?
I started off by delegating then non-core tasks such as video editing, and social media to my interns, and other freelancers. This allowed me to focus on the things I do best – Creation, and research, and I could see a considerable amount of improvement in the standard of my edited videos.
11. What tools, and technology do you use in your work?
For editing its Adobe Premiere Pro, but for basic forms of editing on the phone I use Inshots, and Invideo. For basic designs and posts for social media handles, Canva.com is the best option.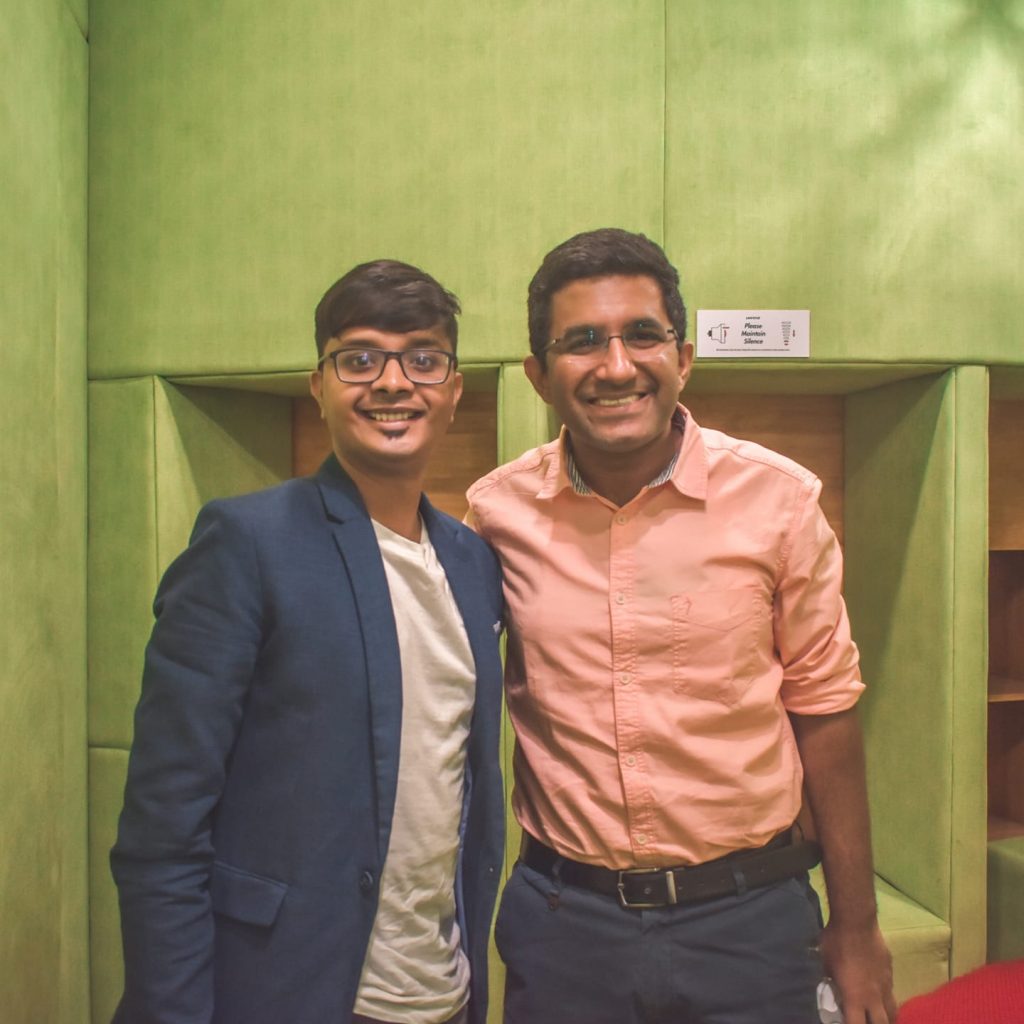 12. How do you go about generating invoices, and managing your expenses?
All of the invoices we generate today is using Canva or google sheets, but we are looking for a way to integrate all of this into one place such that the management of expenses and income can become easier.
I think we might just use the invoicing tool by www.refrens.com, and see how it can help us improve our financial management systems.
One final piece of advice for anyone who's looking to be you?
"Game me jeetna hai, toh game ke andar aana padega." To create the desired impact you gotta step in the game, and while you're doing it, you will see yourself change for the better.
Editor's Note –
Arnab's story teaches us that if one has a goal to chase, then the incidents that shape their life eventually align to the bigger goal that has been set in life. Arnab entered engineering, and wanted to start a YouTube channel in 2014, but couldn't due to lack of skills, and equipment, but 3 years later he was finally able to kickstart his channel and grow it to ~ 20 Million views.
Such is the power of grit, and determination and Arnab's story is an inspiration for any aspiring creator who is struggling to launch their dreams.